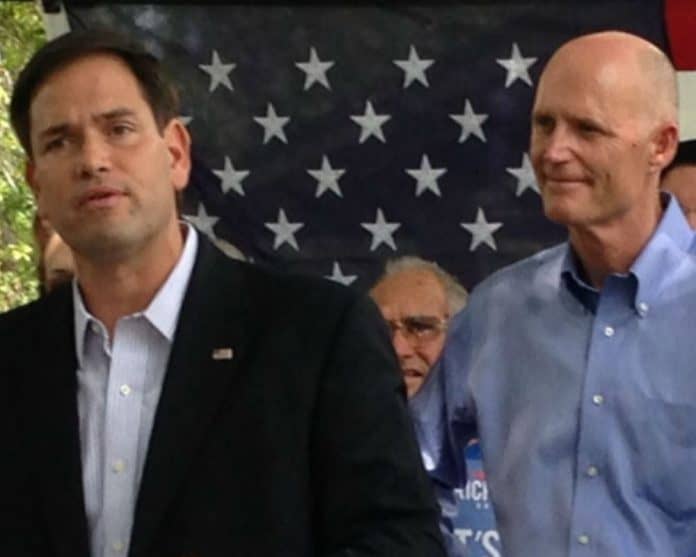 This week, Florida's two U.S. senators–Republicans Marco Rubio and Rick Scott–threw their support behind a proposal from U.S. Sen. Rob Portman, R-Ohio, to protect American intellectual property from Chinese espionage.
Rubio and Scott are backing Portman's "Safeguarding American Innovation Act" which is being backed by more than a dozen senators including U.S. Sen. Tom Carper, D-Del., Maggie Hassan, D-NH, Thom Tillis, R-NC and Josh Hawley, R-Mo.
Portman's office laid out some of the reasons why the bill was introduced.
"Portman and Carper, as chairman and ranking member of the Permanent Subcommittee on Investigations (PSI), led a year-long investigation into this issue culminating in a bipartisan report and hearing that detailed how American taxpayers have been unwittingly funding the rise of China's military and economy over the last two decades while federal agencies have done little to stop it. Starting in the late 1990s through its 'talent recruitment programs,' China began recruiting U.S.-based scientists and researchers to transfer U.S. taxpayer-funded IP to China for their own economic and military gain. This legislation will ensure that the federal government is taking decisive action to safeguard American innovation," Portman's office noted.
"This legislation also addresses the findings of PSI's February 2019 report, which highlighted the Department of Education's lack of enforcement of foreign gift reporting at U.S. colleges and universities, which the department admitted was 'historically lax.' This bill gives the department increased authority to enforce foreign gift reporting rules and lowers the reporting threshold to increase transparency and prevent foreign interference on U.S. campuses," Portman added.
Portman weighed in on the proposal on Thursday.
"We cannot continue to allow our global competitors to steal taxpayer-funded research and innovation in order to benefit their military and economy. That's why I'm proud to introduce this bipartisan legislation, which takes decisive action to safeguard American innovation, hold countries like China accountable for their actions, and ensure our world-class research enterprise is protected here in America," said Portman. "For nearly two decades, as we detailed in the November 2019 PSI report, the federal government has been asleep at the wheel while foreign governments have exploited the lack of transparency in our education system and bought access and influence on our school campuses. This bill will help us stop foreign governments from stealing our research and innovation while also increasing transparency to ensure that taxpayers know when colleges and universities accept significant foreign funding. We must hold countries that act in bad faith, like China, accountable and I urge my colleagues to join us in supporting this legislation."
"Last month, it was reported that foreign hackers were targeting our nation's universities and health care firms in an attempt to steal intellectual property related to coronavirus treatments. Unfortunately, this is not the first time a foreign government has tried to get ahead by stealing the product of American ingenuity. A  recent investigation Senator Portman and I led revealed the ways in which the Chinese government has worked to exploit the open and collaborative nature of the U.S. research community to advance their businesses and military interests. Today, with input from our nation's higher education community and the federal agencies charged with fostering scientific innovation, Senator Portman and I are introducing a common sense, bipartisan bill to protect American intellectual property and better leverage our international research partnerships," said Carper. "The Safeguarding American Innovation Act aims to protect taxpayer-funded research from foreign governments working to steal it, hold those acting in bad faith accountable, and improve the partnerships between our researchers and their foreign partners, and preserve our economic competitiveness around the world."
"The Chinese government and Communist Party systematically attempts to steal U.S. intellectual property and trade secrets in order to undermine American industry and technological advancement," Rubio said. "This bipartisan legislation will help prevent China and other hostile foreign actors from stealing U.S. research funded by American taxpayers, and it will ensure there is adequate transparency and reporting requirements for academic research funded by foreign entities. The threat posed by China — even amidst the coronavirus pandemic — remains present, and policymakers at every level must be vigilant in counteracting it."
"We should all be very concerned about the threat of Communist China and its attempts to steal U.S. research and intellectual property," said Scott. "Communist China has infiltrated our research institutions in an attempt to illicitly funnel knowledge and research back to mainland China. We cannot take this criminal action lightly. We have to remain vigilant and proactive, and this is an important step to protect American intellectual property from foreign influence."
The bill would punish "individuals who intentionally fail to disclose foreign support on federal grant applications, with penalties ranging from fines and imprisonment for not more than five years or both and a five-year prohibition on receiving a federal grant." It would also reform the
Student and Exchange Visitor Program by having exchange program sponsors report more to the U.S. State Department which would also have more ability to deny visas. The bill would also reform how colleges and universities report foreign gifts, making them report gifts of $50,000 or more. Currently, schools have to report gifts of more than $250,000.
Reach Kevin Derby at kevin.derby@floridadaily.com.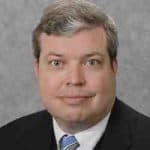 Latest posts by KEVIN DERBY
(see all)