Florida's two U.S. senators–Republicans Marco Rubio and Rick Scott–are backing a proposal from U.S. Sen. Ted Cruz, R-Tex., which would allow Taiwanese military members and diplomatic officials to wear their uniforms and display their flags when in the United States on official business.
Cruz, like Rubio a member of the U.S. Senate Foreign Relations Committee, introduced the "Taiwan Symbols of Sovereignty (Taiwan SOS) Act" this week, looking to reverse an Obama administration decision–which was supported by the Chinese regime–denying the display of the Taiwanese flag.
"These guidelines have restricted U.S. support for Taiwan, by prohibiting both the Department of State and Department of Defense from even posting such symbols on social media," Cruz's office noted.
"America should not do the bidding of the Chinese Communist Party in forcing service members and diplomats of free, democratic governments to hide their flag or discard their uniforms,"  Cruz said on Thursday. "As China grows more hostile toward Taiwan and our friends in the region, it's critically important for the United States and the rest of the world to stand unshakably with Taiwan. Allowing Taiwanese officials to proudly display their flag while in the United States is a step in the right direction."
"I'm proud to join my Senate colleagues in introducing this bill that will allow Taiwanese visiting dignitaries and military personnel to wear their national emblems or military uniform while in the U.S.," Rubio said. "This bill further strengthens U.S.-Taiwan relations at a time when Beijing is increasing its efforts to internationally isolate Taiwan."
"As Communist China continues to try to crack down on Taiwan's freedoms, it's more important than ever that the United States stand strong with our ally," Scott said. "Taiwan is an incredible reminder of the power of democracy around the world, and I'm proud to cosponsor this important bill to support our friends in Taiwan."
Reach Kevin Derby at kevin.derby@floridadaily.com.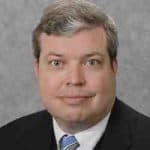 Latest posts by Kevin Derby
(see all)