 Florida's two U.S. senators–Republicans Marco Rubio and Rick Scott–have brought back their proposal to ensure there is no drilling in the Eastern Gulf of Mexico until 2032.
At the end of last week, Rubio reintroduced the "Florida Shores Protection and Fairness Act, legislation that would extend the moratorium on oil and gas drilling in the Eastern Gulf of Mexico from 2022 to 2032, and make Florida eligible to receive a share of the revenue generated by drilling in the central and western portions of the Gulf" which "would help solidify the progress made by President Trump's September 2020 executive actions to protect Florida's shores."
Rubio first introduced this proposal four years ago and has been pushing it with the support of members of the Florida delegation from both sides of the aisle.
"Protecting Florida's vital coastlines and ensuring our State receives equitable treatment is one of my top priorities," Rubio said on Friday. "I am thankful the Trump administration took steps last year to ensure the ban on oil drilling off of Florida remains in place beyond 2022, but we must do more. This legislation would codify the protections that President Trump implemented by executive action, ensuring that Florida's shores will remain safe. The legislation would also allow Florida to be included in the list of Gulf states that are eligible to share revenue, compensating for its share in the risk posed by drilling in the western and Central Gulf of Mexico.
"It is imperative that Congress passes this bill to ensure that the presidential moratorium cannot be revoked," Rubio continued. "I urge my colleagues to move this legislation swiftly through the Senate and House, so that Florida's natural resources and economy remain shielded from the threat of offshore oil drilling."
Scott is co-sponsoring the proposal once again.
"As governor of Florida, I fought for and secured a commitment from the Trump administration to keep oil drilling off Florida's coasts, and I'm glad they extended the moratorium on oil drilling for another 10 years," Scott said. "I'm proud to join Senator Rubio today to put this ban into law. We will never stop fighting to preserve and protect Florida's natural resources so the state can remain a top destination for families, visitors and businesses."
The bill was sent to the U.S. Senate Energy and Natural Resources Committee at the end of last week. So far, there is no companion measure over in the U.S. House.
Reach Kevin Derby at kevin.derby@floridadaily.com.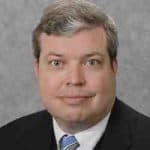 Latest posts by Kevin Derby
(see all)