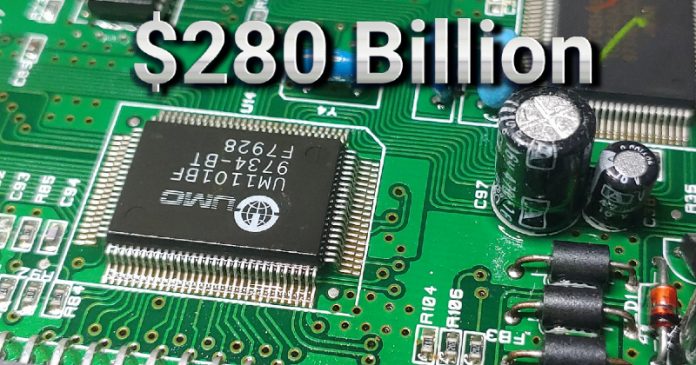 This week, despite the opposition of Florida's senators, Congress passed the $280 billion "Creating Helpful Incentives to Produce Semiconductors for America (CHIPS) Act."
The funds authorized in the bill would create $54 billion in grants to make semiconductors, boost technology hubs and launch a tax credit for semiconductor manufacturing.
The bill passed on a 64-33 vote with 17 Senate Republicans voting with the Democratic majority. U.S. Sen. Bernie Sanders, I-Vt., voted with most of the Senate Republicans against the proposal.
"For the last century, America's prosperity was anchored on our country's unmatched commitment to science research, technological growth, innovation, advanced manufacturing," said U.S. Senate Majority Leader Chuck Schumer, D-NY, on the Senate floor in support of the proposal. "The question before the Senate, then, is simple: will that prosperity live on in the century to come? Are we on the brink of another generation of American ingenuity, of American discovery, of American leadership? By passing our chips and science bill today, the Senate says yes, we are. And we are saying it in a loud, bipartisan voice. Today, by approving one of the largest investments in science, technology, and manufacturing in decades—in decades—we say that America's best years are yet to come.
"This is a very good day for the American people and for American innovation. This legislation is going to create good paying jobs, it will alleviate supply chains, it will help lower costs, and it will protect America's national security interests," Schumer added. "I am confident that future generations will look back on the passage of this bill as a turning point for American leadership in the 21st Century."
U.S. Sen. Marco Rubio, R-Fla., voted against the bill, insisting Democrats rejected efforts to add more security measures.
"We need to support American production of semiconductors, but we need to do it in a way that benefits our country and our workers. Corporate interests stripped meaningful safeguards from this package and blocked consideration of others," Rubio said.
"No one should be surprised when we hear stories of Beijing stealing U.S. technology funded by this bill or companies producing more chips in China even as they receive money from the taxpayers," he added.
U.S. Sen. Rick Scott, R-Fla., took to the Senate floor, insisting the bill "spends $280 billion we don't have" as he spoke against it.
"We are not burning our savings here. We are borrowing $280 billion to do this. This is why the American people hate Congress. They see politicians stand up in their neighborhoods and pledge to fight the waste in Washington and then watch as those same politicians become the very problem they vowed to fix. It's disgusting and it happens up here all the time," Scott said.
Like Rubio, Scott said the bill does not do enough to stop Chinese espionage.
"Democrats, and some Republicans, will suggest that it will help combat the threats we face from Beijing. There's just one problem: this bill doesn't help us combat Communist China at all. On Monday of last week, this bill cost $76 billion, and was 73 pages long. Two days later, Senator Schumer turned it into a $250 billion version. Now, it's a more than 1,000-page, $280 billion monster chock full of reckless spending and bad policy that gives Joe Biden a wide-open door to push his radical policies," Scott said. "The bill ballooned in size and price because Senator Schumer inserted massive slush funds for the National Science Foundation. This same entity has burned billions of taxpayer dollars on insane projects like creating a towel-folding robot, or studying how shrimp run on treadmills. I wish I was making this up, but I'm not. This bill doubles the National Science Foundation's budget over the next five years and gives millions to universities that already have a problem with spies from Communist China stealing intellectual property and data.
"Does the bill increase protections to stop this or better protect tax dollars? Nope. No wonder the debt is surging over $30 trillion and inflation is over 9 percent. Washington is broken. It just can't stop wasting your money," he continued. "So what else does this bill do? A huge part of it is a massive giveaway to chip makers, like Intel. You know Intel – the world's largest semiconductor maker that saw $20 billion in profit last year and paid its CEO $180 million. They're not exactly struggling these days, but politicians in Washington want to give them billions of your money with no strings attached. There are no requirements to see a return on investment. There are no provisions to claw-back dollars if they don't do what they're supposed to. There is nothing for accountability. What's worse, these large chipmakers have lobbied hard to weaken the bill so they can keep doing business in Communist China. And guess what…Washington caved and they got exactly what they wanted.
"Massive, multi-billion-dollar corporations like Intel will get American's hard-earned tax dollars to build manufacturing plants, get tax write-offs for those plants, and get a tax credit. These chip makers are getting paid three ways with your tax money and they will still be allowed to work and expand in Communist China. There's nothing stopping them from moving funds around to increase their business in Communist China, or any other market for that matter. There is no requirement for them to build a certain number of plants here in the United States. There are no quotas that they need to hit so Americans can be sure we will never have to rely on risky supply chains. And even if Communist China invades Taiwan – which supplies nearly two-thirds of the world's semiconductors – the companies who get your tax dollars in this bill will still be allowed to operate in Communist China while receiving your money," Scott said. "This bill isn't anti-China. It's pro-China. It's going to cause more inflation, more debt, and create more deficits. There is no accountability, it doesn't make any sense."
Scott also sent a letter to U.S. House members, urging them to vote against the bill. House leadership, including U.S. House Speaker Nancy Pelosi, D-Calif., backed the proposal with key Republicans including U.S. Reps. John Katko, R-NY, and Michael McCaul, R-Texas, on board.
Two dozen House Republicans joined the Democratic majority to pass the measure on a 243-187 vote. Party lines held in the Florida delegation with every Democrat from the Sunshine State backing it and every Republican opposing it.
"I was happy to vote for the CHIPS and Science Act on the floor today. This bill will ensure the U.S. continues to lead in science and innovation while strengthening our competitiveness on the world stage. Additionally, it will provide the critical resources our community needs to continue growing on the path toward innovation and the creation of good, well-paying jobs," said U.S. Rep. Darren Soto, D-Fla. "In a huge win for Central Florida, two of our most important priorities were included in the final version of the bill package.
"First, the inclusion of our amendment is great news for the emerging microelectronics and advanced manufacturing hub BRIDG as they and other non-profit agencies will now be able to apply for semiconductor incentive program funds. BRIDG will use this funding to strengthen domestic semiconductor manufacturing, fortify the economy and national security, and reinforce America's chip supply chains — all within NeoCity," Soto added. "In addition, the inclusion of our bill establishes a new position within the Office of Science and Technology Policy to advise the president on matters related to blockchain and cryptocurrencies.
"As a co-chair of the Congressional Blockchain Caucus and a member of the House Energy and Commerce Committee, I am proud to foster the policy needed to ensure innovation continues to take shape in our government and the CHIPS and Science Act will do just that," he said in conclusion.
President Joe Biden is expected to sign the bill into law.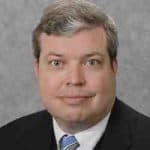 Latest posts by Kevin Derby
(see all)