 On Friday, the Florida Department of Economic Opportunity today announced Florida has had eight consecutive months of month-over-month job growth, gaining 21,100 private-sector jobs in the month of December as the unemployment rate dropped to 6.1 percent, below the national average of 6.7 percent.
In comparison, the nation lost 95,000 private-sector jobs in the month of December. From May to December, Florida has gained a total of 748,100 private-sector jobs.
Florida's unemployment rate for November stood at 6.3 percent after adjustments as it was first announced at 6.4 percent.
"Florida's economy has shown significant progress for the past eight consecutive months and continues to outpace the nation in job growth," said Dane Eagle, the executive director of the Florida Department of Economic Opportunity. "Governor DeSantis remains committed to ensuring Florida's economic success as he works with our state's business leaders and community partners to continue bolstering Florida's workforce."
Florida businesses gained 21,100 private-sector jobs over December with most of them–11.600–in the professional and business services sector.
St. Johns County and Wakulla County had Florida's lowest unemployment rate at 3.6 percent each, followed by Monroe County at 3.8 percent and Clay County and DeSoto County at 3.9 percent each.
Osceola County had the highest unemployment rate in December at 8.7 percent followed by Miami-Dade County at 7.3 percent, Orange County and Putnam County at 7.2 percent each and Gadsden County and Hamilton County at 7.0 percent each.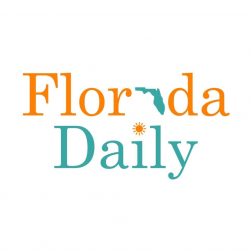 Latest posts by Florida Daily
(see all)