Florida's unemployment rate remained steady at 6.4 percent in November, below the national average of 6.7 percent.
At the end of last week, the Florida Department of Economic Opportunity (DEO) announced there were 9,800 private-sector jobs created in November, keeping the state's unemployment rate at 6.4 percent, the same as it was in October after revisions.
"As we continue to rebuild Florida's economy, I am proud to see job growth continuing to increase in our state," said Dane Eagle, the executive director of the Florida Department of Economic Opportunity, on Friday. "Under Governor DeSantis' leadership, we will remain committed to working with Florida businesses and our state and local partners to help Floridians get back to work."
Florida lost 1,178,100 jobs from February to April but has seen almost 695,000 of them gained back.
Wakulla County had the state's lowest unemployment rate in November at 3.9 percent, followed by St. Johns County at 4.0 percent, Santa Rosa County at 4.1 percent and Clay County, Nassau County, and Okaloosa County which all saw 4.3 percent each.
Osceola County had the highest unemployment rate in Florida in November at 9.7 percent followed by Orange County at 8.1  percent, Putnam  County at 7.7  percent, Gadsden County at 7.5 percent and Miami‐Dade County and Polk County which both stood at 7.4 percent.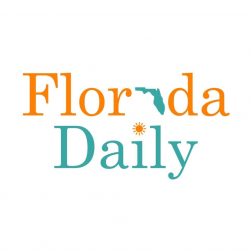 Latest posts by Florida Daily
(see all)