Stuck behind the top tier candidates but ahead of most of the crowded field as he continues his bid for the Democratic presidential nomination, South Bend Mayor Pete Buttigieg showcased the support of almost 60 mayors on Wednesday, including some from the Sunshine State.
In a piece published at USA Today, 58 mayors explained why they were backing Buttigieg. Wilton Manors Mayor Justin Flippen, Parkland Mayor Christine Hunchsofsky, Fort Lauderdale Mayor Dean Trantalis and Sarasota Mayor Liz Alpert signed the op-ed.
The 58 mayors praised Buttigieg's record in South Bend and insisted he can help bring change to the federal government.
"While Washington has ignored or exacerbated our immigration crisis, Pete created a municipal ID card so that undocumented residents could open bank accounts and fill prescriptions. And because Pete knows that population growth is the key to economic growth, his plan for rural America would provide Community Renewal Visas to bring immigrants to communities in need of revitalization," the mayors wrote.
"In the wake of a tragic officer-involved shooting in South Bend, we have seen Pete engage in an honest dialogue about the shadow of racism. And he has backed up his words with concrete plans. His Douglass Plan is arguably the most comprehensive plan any candidate has offered to start dismantling systemic racism and directly invest in black Americans. It puts forward ambitious-yet-attainable goals — from tripling the number of entrepreneurs from underserved backgrounds, to creating health equity zones to cutting incarceration by 50 percent," they added.
"Pete understands the power of moral leadership," the mayors insisted. "Mayors are walking symbols of their cities. When we cut a ribbon at a new factory, or comfort a grieving parent whose child was lost to gun violence, we are showing the people we represent that their community stands with them. That kind of empathetic leadership is desperately needed in the Oval Office. For all these reasons, Mayor Pete has become a role model — and in some cases, a mentor — to mayors like us. We endorse him from heartland towns, coastal cities, suburban communities and every other corner of our great country. What's more, in the spirit of the community of mayors, we are already offering Pete our best ideas and helping engage grassroots supporters all across the country. We're proud to stand together as 'Mayors for Pete,' and hope you'll join us in supporting this bold and unifying leader who will help us write a better future.
Other mayors who endorsed Buttigieg on Wednesday include Steve Adler of Austin, Texas; Nan Whaley of Dayton, Ohio; Betsy Hodges of Minneapolis, Minnesota; Annise Parker of Houston, Texas; Luke Bronin of Hartford, Connecticut; Michelle De La Isla of Topeka, Kansas; Jim Gray of Lexington, Kentucky; John Cranley of Cincinnati, Ohio; Leirion Gaylor Baird of Lincoln, Nebraska; Sly James of Kansas City, Missouri; and Andy Berke of Chattanooga, Tennessee.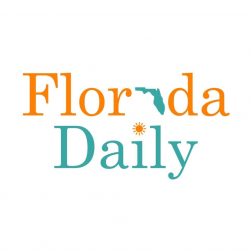 Latest posts by Florida Daily
(see all)