While he is starting his second term in the U.S. House, U.S. Rep. Francis Rooney, R-Fla., had already had the honor as serving as vice chairman of the U.S. House Foreign Affairs Committee and he showed last week that he intends to continue to focus on international issues.
Rooney unveiled a resolution expressing support for Georgia and noting "that the territories of Abkhazia and South Ossetia are a part of the sovereign state of Georgia and condemning the decision by the Syrian Arab Republic to recognize these territories as independent of Georgia."
Weighing in on the matter on Thursday, Rooney explained why he had introduced the resolution.
"The sovereignty of Georgia is under threat from Russia and its allies. Russia has illegally occupied the regions of Abkhazia and South Ossetia which claim to be breakaway republics," Rooney said. "To cozy up to the Kremlin, Syrian dictator Bashar Al-Assad recognized the 'independence' of these Russian-occupied regions.
"It is critical for the United States to stand with our allies to deter future Russian aggression against its neighbors," Rooney added. "This resolution would provide congressional support for Georgia by denouncing the reprehensible actions of Syria in attempting to further undermine Georgian sovereignty."
First elected to Congress in 2016, Rooney does have some international experience, having served two stints on the Advisory Commission on the Panama Canal from 2002 to 2005 and 2008 to 2016 and as then President George W. Bush's ambassador to the Holy See.
Rooney's resolution was sent to the House Foreign Affairs Committee last week. U.S. Rep. Gerald Connolly, D-Va., and U.S. Rep. Brian Fitzpatrick, R-Penn., have cosponsored the resolution.
Kevin Derby can be reached at Kevin.Derby@floridadaily.com.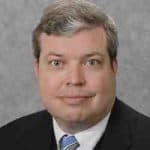 Latest posts by Kevin Derby
(see all)