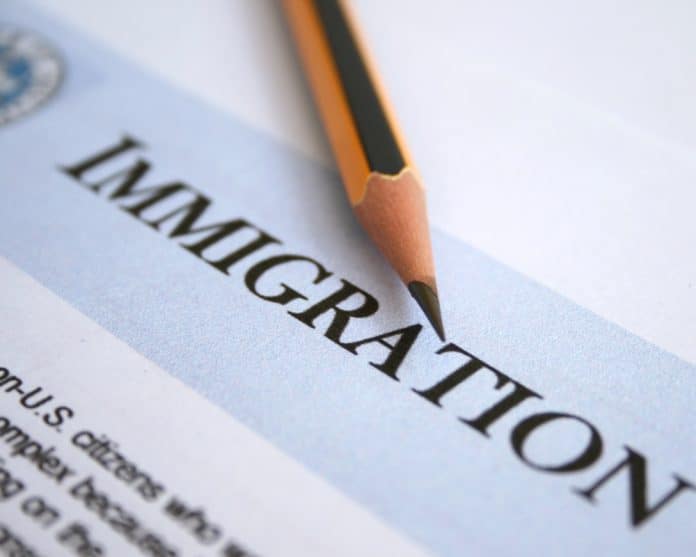 Despite voting against President Donald Trump's executive action to secure the southern border from illegal immigration, U.S. Rep. Francis Rooney, R-Fla., continues his efforts to crack down on illegal immigration.
Last week,  Rooney teamed up with U.S. Sen. Tom Cotton, R-Ark., to unveil the "Reforming American Immigration for a Strong Economy Act" (RAISE Act) which, they insist, will "establish skills-based immigration, to end chain migration and to eliminate the Diversity Visa program."
"The United States immigration system is broken," Rooney said. "Only one in every 15 immigrants to our country are granted visas because of their skills, and we do not prioritize the ultra high-skilled immigrants who spur innovation, create jobs, and make America more competitive. The system we have now supports programs like the Diversity Visa Lottery, which does not add skills or competitive workers to our workplace, and 'chain migration,' whereby once a person enters, their family relations can automatically come to the U.S. regardless of their employability.
"Together with Senator Tom Cotton, I introduced the RAISE Act to end these failed programs and replace them with a merit-based system that considers education, English-language ability, high-paying job offers, age, record of extraordinary achievement, and entrepreneurial initiative. Passing this legislation, along with legislation that I have cosponsored to fix the asylum-seeking process and mandate e-verify, will provide significantly better immigration policy and greater control of our borders." Rooney added.
Rooney's office offered some details on the proposal.
"Chain migration is the phenomenon through which extended relatives of legally admitted immigrants are automatically admitted, regardless of background," Rooney's office noted. "The Diversity Visa Lottery program randomly grants green cards from a variety of underrepresented countries to diversify the immigrant population moving into the United States, without consideration of merit. The RAISE Act limits refugees offered permanent residency to 50,000 per year, in line with a 13-year average, and would reduce overall immigration by half."
Rooney reeled in five cosponsors for his bill, including U.S. Rep. Matt Gaetz, R-Fla., one of Trump's leading allies in the House. Last week, the bill was sent to the U.S. House Judiciary Committee.
Earlier this month, Rooney teamed up with U.S. Rep. Paul Gosar, R-Ariz., in sending a letter to the U.S. House Appropriations Committee calling for it to "fully fund border security at the level requested by President Trump."
"As you begin work on the fiscal year (FY) 2020 Homeland Security bill, we urge you to provide funding for the U.S. Customs and Border Protection (CBP) Procurement, Construction, and Improvements (PC&I) necessary for investments ranging from border security technology, aircraft, marine vessels, tactical infrastructure, information technology systems, and other acquisitions necessary for planning, operational development, engineering, and construction," Rooney and Gosar wrote, asking for $5.4 billion to build the wall and other border security measures.
"We ask that you include the following language," they wrote. "'For necessary expenses for U.S. Customs and Border Protection for procurement, construction, and improvements, including procurements to buy marine vessels, aircraft, and unmanned aerial systems, $5,402,191,000;' PC&I funding also supports the construction of border wall system, as well as critical facilities and associated infrastructure. This funding will allow CBP to accomplish its complex mission of protecting the border while facilitating lawful trade, travel, and immigration".
Rooney weighed in on the importance of the funds and border security after the letter was sent.
"Congress must do its job and pass legislation and appropriations to secure our borders, stop illegal border crossings and end abuses of our asylum and visa systems. Democrats as well as Republicans have voted several times since 2007 for nearly all of the border security related measures we are pushing now and which are necessary to stem the tide of illegal entries, stop visa overstays and end the abusive expansion of asylum," Rooney said.
Last month, Rooney introduced a bill which would cut off funds to sanctuary cities. He also  doubled down on his opposition to Trump's executive action, saying he has constitutional concerns. Rooney voted to override the veto though that effort fell short of the votes needed to do so.
"My vote to override a veto of the resolution to rescind the national emergency declaration was based on the U.S. Constitution and had nothing to do with President Trump," Rooney said last month. "I care deeply about securing our border and have both cosponsored and voted in favor of multiple bills to accomplish this and provide fixes to our broken immigration and visa systems. We need to secure our southern border and control who enters and leaves. This can be accomplished with the right combination of defensive barriers including walls and fences, surveillance technology, and vigorous enforcement of our laws.
"My vote was based on the rule of law and the constitutional separation of powers. Although it is true that there have been over 60 national emergency declarations since 1976, no previous declaration was in direct contrast to a vote of Congress and none dealt with appropriation and allocation of money – which is the sole responsibility of the congressional branch," Rooney added.
Before the vote on Trump's executive action, Rooney had been considered a backer of the White House on the matter. Back in January, Rooney brought out the "Asylum Protection Act of 2019," a bill "amending the Immigration and Nationality Act to reduce the deadline for asylum applications and require applicants to begin the asylum process at the time of their arrival at a legal port of entry."
"Illegal immigrants are abusing the asylum process in the United States," Rooney said when he introduced the bill in January. "I introduced the Asylum Protection Act to shorten the deadlines by which asylum applications must be submitted to prevent the stay of illegal immigrants and to prioritize those in legitimate fear of persecution.
"Further, this bill will require applicants to begin the asylum process upon their arrival to the United States at a legal port of entry, something the existing law does not require. This bill is crucial to eliminating fraud in the asylum process and securing our nation's borders," Rooney added.
At the start of the year, Rooney's office showcased the Southwest Florida Republican's efforts, including his support of the Trump administration.
"Congressman Rooney again affirmed his commitment to securing our borders and fixing our broken immigration, asylum and visa systems by voting against legislation that failed to provide any new funding for a wall or barrier along our southern border. Congressman Rooney has been working with administration to link specific investments in portions of the wall with the number of illegal crossings which will be interdicted if these investments are made. We as a nation cannot continue to allow unvetted, illegal entrants into the United States. We must secure our borders now," Rooney's office noted at the start of January.
During his first term in Congress, Rooney was a member of the House Border Security Caucus and he threw his support to immigration reform and border security bills as a cosponsor.
Kevin Derby can be reached at Kevin.Derby@floridadaily.com.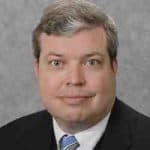 Latest posts by Kevin Derby
(see all)