U.S. Rep. Francis Rooney, R-Fla., reached out to the U.S. Army Corps of Engineers (ACOE) as it looks for feedback on how to implement changes to the Lake Okeechobee Release Schedule (LORS).
"I appreciate our conversations regarding the Everglades and Lake Okeechobee," Rooney told the ACOE. "Your work to accelerate the update of the Lake Okeechobee management plan, to be called the Lake Okeechobee System Operating Manual (LOSOM), to run concurrently with the latest expected date of completion of repairs to the Herbert Hoover Dike (HHD) is commendable. I am also grateful in your leadership in exercising flexibility within the Lake Okeechobee Regulation Schedule (LORS) to draw the lake down ahead of the wet season this year.
"I believe with your leadership, the new LOSOM can be more flexible, more responsive to real world conditions, and better consider how the Lake is regulated in conjunction with the entire Everglades ecosystem," Rooney added.
Rooney insisted this has been "one of the worst red tide and Harmful Algal Bloom (HAB) outbreaks seen in our area" and ACOE leadership knows of the "existing limits of the LORS and how LOSOM can mitigate these harms once the HHD is completed."
"That is why I write to urge completion of the LOSOM update as quickly as practicable while ensuring proper management of the Lake and the Everglades system. The existing LORS will have operated for over a decade. Once completed, it is reasonable to expect LOSOM to have a similar lifespan that should also see the completion of several crucial Comprehensive Everglades Restoration Plan (CERP) projects, including the Everglades Agriculture Area (EAA) Reservoir, additional Tamiami Trail bridging projects, and C-43 and C-44 Reservoirs. That is why it is critical that LOSOM be flexible enough to respond to the additional capacities of the HHD and CERP projects," Rooney insisted.  "I appreciate the open process the Jacksonville District has pursued with public scoping meetings and planned workshops later this year. I look forward to working with you as the LOSOM is developed and refined to make the best use of all aspects of the future HHD capacities and CERP projects."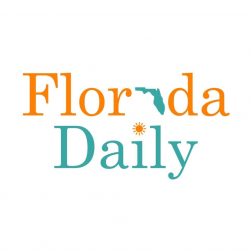 Latest posts by Florida Daily
(see all)