On Wednesday, U.S. Rep. Frederica Wilson, D-Fla., announced colleges and universities in her South Florida district would receive almost $85 million as part of the $2.2 trillion stimulus package that the White House and Congress agreed to at the end of last month.
Wilson, who sits on the U.S. House Education and the Workforce Committee, said that colleges and universities in her district would get $84,708,059 from the "Coronavirus Aid, Relief, and Economic Security (CARES) Act."
"At least half of the funding each institution receives will be distributed to students in the form of emergency cash assistance grants to help pay for housing, food, and other basic essentials," Wilson's office noted. "In total, the CARES Act provides $14 billion in emergency higher education relief funding to help students and institutions during the COVID-19 pandemic."
Miami Dade College is getting the majority of the funds with $49,074,737 going there. Broward College will receive $27,154,901. Barry University is penciled in for $5,027,398  while Florida Memorial University will get $2,154,643 and $1,296,380 is headed to St. Thomas University.
"I am extremely pleased that these funds are being allocated to help universities and colleges make up for lost revenue following school closures during the COVID-19 pandemic and especially thankful that at least half of the total allocation that each institution receives will be awarded to students," said Wilson. "Having their educations and college experience disrupted is difficult enough; students should not also have to worry about food, shelter and other necessities. I hope this much-needed relief will enable all of these young people to continue their studies."
Reach Kevin Derby at kevin.derby@floridadaily.com.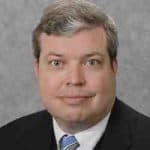 Latest posts by Kevin Derby
(see all)