This week, the U.S. House passed on a voice vote the "Creating Hope Reauthorization Act" which was written by U.S. Rep. G. K. Butterfield, D-NC, and U.S. Rep. Gus Bilirakis, R-Fla.
Butterfield introduced the proposal in September 2019 and rounded up more than 40 cosponsors including Bilirakis, U.S. Rep. John Rutherford, R-Fla., and U.S. Rep. Darren Soto, D-Fla.
"The Creating Hope Reauthorization Act incentivizes the pharmaceutical industry to develop treatments and cures for children with rare life-threatening conditions, including cancer, through an extension of the rare pediatric disease priority review voucher program at the U.S. Food and Drug Administration (FDA)," Butterfield's office noted.
"The House passage of this important legislation is a strong symbol of hope for every child and their family who faces the devastation of a cancer or a life-threatening rare pediatric disease diagnosis," Butterfield said on Tuesday after the House passed his proposal. "As the co-chair of both the Childhood Cancer Caucus and the Rare Disease Caucus, I am hopeful and encouraged by the passage of a four-year extension of this critical program.  Enactment of my bill will ensure that this program can continue to incentivize research and lead to the creation of life-changing and life-saving treatments for children and their families.  I am grateful for the support of my colleagues in the House of Representative and I look forward to the swift passage of this bill in the Senate."
Bilirakis' office offered some of the rationales behind why the Florida congressman backed the proposal.
"This critical legislation reauthorizes the Priority Review Voucher (PRV) program for rare pediatric diseases for four more years.  The PRV incentivizes the development of therapies to treat rare pediatric diseases. An impressive 22 therapies have been approved for the treatment of 18 rare pediatric diseases since the PRV's inception in 2012. However, pediatric cancer remains the number one disease that leads to the death of American children. While survival rates have improved for some types of pediatric cancers, thousands of children are lost to cancer each year and many more encounter life-threatening complications related to harsh chemotherapies. Children have significantly fewer treatment options than adults and oftentimes must rely on treatment regimens developed for adults because pediatric-specific treatments simply do not exist," Bilirakis' office noted.
"Children are not little adults, and despite their significant need, pharmaceutical companies have had trouble developing treatments for pediatric cancer and rare diseases because of the small population and high cost of bringing these specific treatments to market," said Bilirakis on Wednesday. "The PRV program has been an effective tool for incentivizing the development of better treatments for children with cancer. Our legislation makes sure this successful program continues, and I hope my colleagues in the Senate will expedite its passage."
The bill was received by the U.S. Senate where U.S. Sen. Bob Casey, D-Penn., has a related proposal.
Reach Kevin Derby at kevin.derby@floridadaily.com.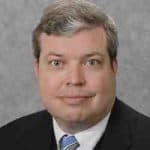 Latest posts by Kevin Derby
(see all)