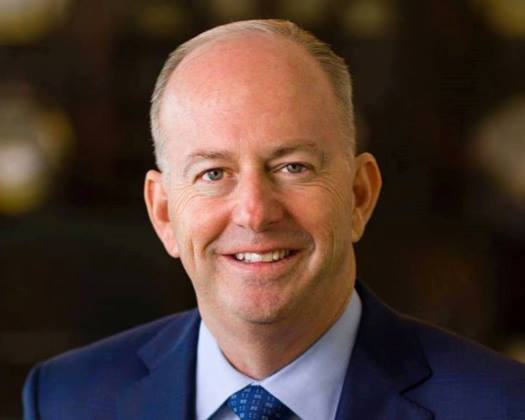 Florida TaxWatch (FTW) announced that former U.S. Sen. George LeMieux, R-Fla., will take over as its chairman of the Board in 2021. LeMieux takes over from former state Sen. Pat Neal.
"In the historic and unprecedented times we find ourselves in today, the hard work, oversight, and data-driven research of Florida TaxWatch has never been more important. I am truly honored to serve as Chairman of this respected and valuable non-partisan research institution and look forward to continuing our critical work with Florida's government and business leaders to ensure a strong future for our state and its taxpayers," LeMieux said on Wednesday.
Florida TaxWatch President and CEO Dominic Calabro weighed in on LeMieux's new role.
"Florida TaxWatch is humbled by the dedication of our volunteer leadership and grateful for their commitment to serve not only our organization, but the taxpayers of our state. Since our founding, the success of Florida TaxWatch has been built on the shoulders of great leaders. That tradition continues with these new executive officers and our entire executive committee. We are thankful for the hard work and guidance of Immediate Past Chairman Sen. Pat Neal and look forward to the good work of our new chairman, Sen. George S. LeMieux, and the rest of our talented executive officers as we fight together on behalf of Florida taxpayers," Calabro said.
LeMieux, an attorney, rose in large part through the help of Charlie Crist. After being elected as attorney general in 2002, Crist picked LeMieux to serve as his chief of staff. During Crist's successful gubernatorial campaign in 2006, LeMieux was a key adviser. When Mel Martinez resigned his U.S. Senate seat, Crist turned to LeMieux to fill the vacant position.
During his 16-month stint in the Senate, LeMieux focused on fiscal issues, calling for the federal government to return to its 2007 size and pushing for a balanced budget amendment to the U.S. Constitution. These actions won LeMieux the attention of fiscal watchdog groups like the Concord Coalition and the Peter G. Peterson Foundation, which staged events with the senator across Florida back in 2010.
During his time in the Senate, LeMieux served on the Committee on Armed Services, the Committee on Commerce, Science and Transportation, and the Special Committee on Aging. Despite their close relationship, LeMieux backed Marco Rubio over Crist in the 2010 Senate race.
During his time in the Senate, LeMieux received high marks from the American Conservative Union— scoring 86 out of 100 during his abbreviated stint in 2009 and 92 for his record in 2010.
LeMieux also won the attention and praise of Republican leaders in the Beltway — including GOP Senate Leader Mitch McConnell of Kentucky.
"He's made the most of his short time in the Senate," said McConnell on the Senate floor in December 2010. "In his short time, George has served the people of Florida with honor, integrity and purpose."
McConnell also predicted that the Senate had not heard the last of LeMieux. In 2012, LeMieux launched a bid to topple then U.S. Sen. Bill Nelson, D-Fla., but bowed out before the Republican primary.
Since then, LeMieux has served as the chairman of the board of Gunter and led incoming Gov. Ron DeSantis' transition effort after the 2018 elections. He also founded the LeMieux Center for Public Policy at Palm Beach Atlantic University (PBAU).
Florida TaxWatch's 2021 Officers and Executive Committee members are as follows:
Officers
Chairman: Senator George S. LeMieux, Gunster
Chairman-Elect: Piyush Patel, Kyra Solutions
Treasurer: James M. Repp, AvMed Health Plans
Secretary: Marva Johnson, Charter Communications
Immediate Past Chairman: Senator Pat Neal, Neal Communities
Executive Committee
Ms. Samira Beckwith, Hope HealthCare Services
Mr. Colin W. Brown, JM Family Enterprises, Inc.
Ms. Claudia Davant, Adams Street Advocates
Mr. Steve Evans, IBM (ret.)
Mr. Tom Hoban, Kitson & Partners
Ms. Belinda Keiser, Keiser University
Ms. Natalie King, RSA Consulting
Mr. Daniel Martel, Florida Power & Light
Governor Bob Martinez, Holland & Knight
Ms. Michelle Robinson, Verizon
        Mr. Tony Argiz, Morrison, Brown, Argiz and Farra
Mr. David Casey, MAXIMUS
Mr. John Provenzano, Publix Super Markets
Reach Kevin Derby at kevin.derby@floridadaily.com.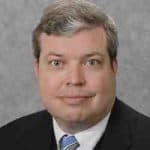 Latest posts by Kevin Derby
(see all)