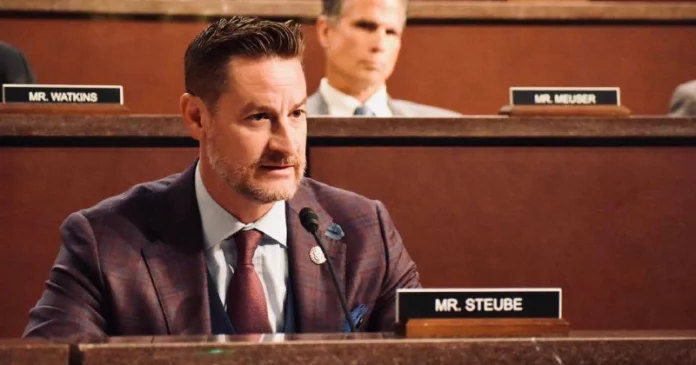 This week, U.S. Rep Greg Steube, R-Fla., announced he brought back eight bills "to protect America's national security and counter global threats."
"This legislation delivers on our majority's promise to implement policies that will make our nation safer. America must exude strength on the international stage and that means protecting our own national security while taking steps to counter global threats and hold our adversaries accountable," said Rep. Steube. "I'm introducing eight bills that will minimize threats to our national security, counter the Chinese Communist Party, target and sanction terrorists, and address bias against our ally, Israel."
Steube reintroduced the following legislation this week:
Chinese Government COVID-19 Accountability Act will hold China financially responsible for the detrimental economic impact of COVID-19 on the American economy. The bill directs the President, in consultation with the Secretary of the Treasury, to develop and carry out a strategy to seek reimbursement from the People's Republic of China of funds made available by the United States Government to address COVID-19.
The Chinese Communist Party (CCP) Visa Disclosure Act will require that visa applications are updated to require a disclosure of any funds provided to the applicant by the Chinese government or Chinese Communist Party (CCP).
Protecting Higher Education from Foreign Threats Act will protect higher education institutions from influence by the Chinese Communist Party (CCP) by prohibiting the award of Federal funds to institutions of higher education that employ instructors funded by the Chinese Communist Party (CCP).
Keep Huawei on the Entity List Act will require the continuation of export controls on Chinese Communist Party-affiliated Huawei Technologies Co. Ltd.
No Support for Terror Act will prevent United States tax dollars from directly going to the Taliban or other terrorists or terrorist-harboring nations by prohibiting the allocation of Special Drawing Rights (SDR) at the International Monetary Fund for countries that are perpetrators of genocide or state sponsors of terrorism.
Sanctioning Iranian-Backed Militia Terrorist Act will impose sanctions on the Iranian-backed Iraqi militia group, Kata'ib Sayyid al-Shuhada (KSS). This militia was responsible for conducting Improvised Explosive Device (IED) attacks against United States soldiers in Baghdad.
Taliban Rare Earth Minerals Sanctions Act will impose sanctions on persons engaging in transaction in the rare earth minerals sector of Afghanistan.
United Nations Human Rights Council Reform Act will reform the council and prevent Israel from being unfairly targeted on the world stage. The bill states that the United States will not make any voluntary or assessed contributions to current and future Commissions of Inquiries that relate to Israel mandated by the UN Human Rights Council and allows the United States to use its voice, vote, and influence in the Human Rights Council and UN General Assembly.
Steube represents all of Sarasota and Charlotte counties as well as portions of Lee County.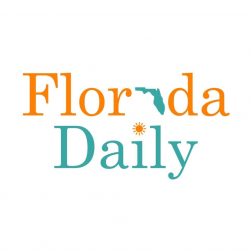 Latest posts by Florida Daily
(see all)