Continuing to point to cases around the country where male-bodied transgender athletes are dominating female sports, U.S. Rep. Greg Steube, R-Fla., brought back the "Protection of Women and Girls in Sports Act" last week.
When he first brought out the bill at the start of last year, the congressman insisted the bill will "ensure that women and girls are allowed a fair playing field in competitive sports by prohibiting the use of Title IX funds to support women's sports in which biological male athletes are allowed to participate against biological women athletes." The bill would have "biological females compete against other biological females in women's competitive sports that are funded through Title IX" and "requires that sex for the purpose of sport be determined by the athlete's sex as determined by a physician at birth."
"By forcing biological female athletes to compete against biological male athletes in competitive sports, we are taking away women's opportunities on and off the field," Steube said. "These unfair policies discount the hard work and determination put in by our female athletes and give biological male athletes an unfair advantage in joining teams, setting records and earning scholarships."
Back in the spring of 2019, from his seat on the U.S. House Judiciary Committee, Steube brought out an amendment to the "Equality Act" which would "ensure that nothing in the bill could be construed to require biological females to compete against biological males in sports." Steube's amendment was shot down by the Democrat majority on the committee.
The United States Conference of Catholic Bishops is behind the proposal. So are more than a dozen Republicans in the U.S. House including U.S. Rep. Matt Gaetz, R-Fla.
Steube's bill was sent to the U.S. House Education and Labor Committee on Thursday. So far, there is no companion measure over in the U.S. Senate.
Reach Kevin Derby at kevin.derby@floridadaily.com.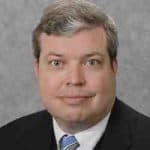 Latest posts by Kevin Derby
(see all)