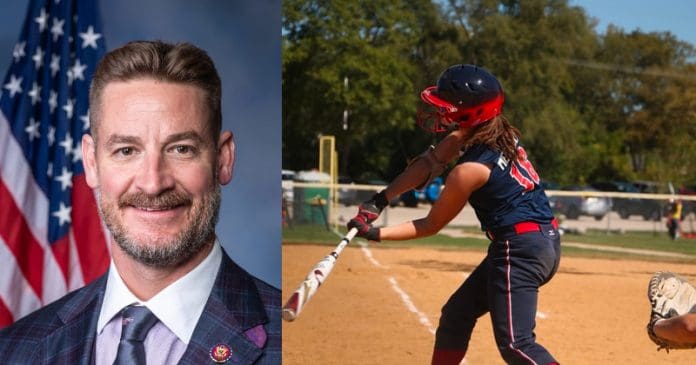 Last week, U.S. Rep. Greg Steube, R-Fla., was able to get his "Protection of Women and Girls in Sports Act" through a U.S. House committee but the proposal's fate looks grim in the U.S. Senate.
When he first brought out the bill at the start of 2020, the congressman insisted the bill will "ensure that women and girls are allowed a fair playing field in competitive sports by prohibiting the use of Title IX funds to support women's sports in which biological male athletes are allowed to participate against biological women athletes." The bill would have "biological females compete against other biological females in women's competitive sports that are funded through Title IX" and "requires that sex for the purpose of sport be determined by the athlete's sex as determined by a physician at birth."
The U.S. House Workforce and the Labor Committee passed the bill on a 25-20 party lines vote.
"I'm thankful to Chairwoman Foxx and members of the Committee on Education and the Workforce for making the safety, privacy, and opportunities of women and girls in sports a top priority for the Republican majority," said Steube. "The policies of the woke, progressive Left have invaded schools and campuses across America. Allowing biological males on women's sports teams and in their locker rooms creates an unfair competitive environment for female athletes. Americans deserve the opportunity to see where their elected representatives stand on this incredibly important issue. I look forward to voting in favor of this legislation to save women's sports on the House floor very soon."
"Over the past few years, we have seen biological males infringe upon the decades of progress made by female athletes; however, the passage of this bill through Committee is a step in the right direction. Women and girls deserve opportunities to thrive and excel on and off the field, and the Protection of Women and Girls in Sports Act of 2023 will help to protect those opportunities. I commend Rep. Steube for his leadership on this important issue," said U.S. Education and the Workforce Committee Chairwoman Virginia Foxx, R-NC.
Florida Republican U.S. Reps. Matt Gaetz and Dan Webster, are, like Foxx, original co-sponsors. There are now more than 75 House Republicans co-sponsoring the proposal.
U.S. Rep. Bobby Scott, D-Va., who leads Democrats on the committee, took aim at Steube's bill.
"H.R. 734, the so-called 'Protecting Women and Girls in Sports Act,' is just one example of this extreme agenda. Transgender youth are a tiny fraction of the youth population in this country, and an even smaller fraction of youth in athletics. In fact, there are only 34 documented instances of out trans athletes competing at the collegiate level. That is actually fewer than the number of members on this committee. It is ludicrous to suggest that such a handful of athletes—who pose no evidentiary threat—justifies national congressional action," Scott said.
"School sports should be welcoming for all students and serve as an opportunity for student development. As such, we should be doing everything we can to eliminate the barriers students' face to participating in school sports and address the real issues facing student athletes, including unequal pay, sexual abuse, and a lack of resources. To that end, Democrats will introduce several amendments to ensure that every student who wants to play in school sports has a fair and equal opportunity to do so," Scott added.
Democrats showcased opposition to the bill from the sports world, including legendary tennis player Billie Jean King and professional soccer player Megan Rapinoe.
"There is no place in any sport for discrimination of any kind. I'm proud to support all transgender athletes who simply want the access and opportunity to compete in the sport they love. The global athletic community grows stronger when we welcome and champion all athletes – including LGBTQI+ athletes," said King.
"These bills are attempting to solve a problem that doesn't exist. Transgender kids want the opportunity to play sports for the same reasons other kids do: to be a part of a team where they feel like they belong," said Rapinoe. "Transgender kids deserve the same chances to enjoy sports; to gain confidence, self-respect and leadership skills; and to learn what it means to be part of a team. When we tell transgender girls that they can't play girls' sports — or transgender boys that they can't play boys' sports — they miss out on these important experiences and opportunities. And we lose the right to say we care about children. I want every transgender kid out there to know that they can live their dreams and be true to who they are. For them to realize those dreams, they need to be allowed to play."
Still, while Steube got his bill to the House floor, its prospects in the Democratic-controlled Senate remain poor. So far, there is no companion measure over in the upper chamber.
The issue is not a new one for Steube. Back in the spring of 2019, from his seat on the U.S. House Judiciary Committee, Steube brought out an amendment to the "Equality Act" which would "ensure that nothing in the bill could be construed to require biological females to compete against biological males in sports." Steube's amendment was shot down by the Democrat majority on the committee.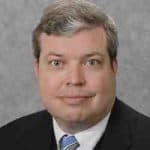 Latest posts by Kevin Derby
(see all)