U.S. Rep. Greg Steube, R-Fla., brought out the "Break the Chain Act" at the end of last week to reform immigration by ending chain migration.
Steube insisted his bill will "limit family-based immigration visas to spouses and minor children of U.S. Citizens and Legal Permanent Residents" and will create a "renewable, five-year term, nonimmigrant visa for parents of citizens that does not include work authorization."
"Chain migration is a serious problem in this country. Under current law, hundreds of thousands of individuals immigrate to our country annually through immediate relative status. This bill would remove these immigration categories and make it so that all immigrants are on equal footing when it comes to applying for citizenship," Steube said when he brought out the proposal.
"I don't think it's fair that individuals get preferential treatment in immigration because they are distantly related to a citizen, so my bill creates an even playing field for all applicants," he added.
"The bill would rescind the F1, F2(B), F3, and F4 family sponsored visa preference categories and the parent category, leaving only spouses and minor children to be eligible for immediate relative status under F2(A). Applicants applying under the F2(A) category will be processed based on the age on which their application for green card was filed. The bill would go into effect on October 1, 2020, and petitions for the eliminated family preference categories could not be accepted after that date, nor could pending petitions be approved. Petitions approved before that date may receive allocated green cards, but only up to the allocation amount for that category for FY20," the congressman's office noted.
"My bill also creates a new program that would allow parents of citizens to receive a renewable, five-year term, nonimmigrant visa," Steube said. "This program would allow parents to join their adult children the United States given the child can provide health insurance to their parents throughout their duration in the U.S. I think this program will be extremely helpful to many families."
The congressman's office noted "over the last decade, an average of 120,268 immediate relative green cards were issued to parents of U.S. citizens annually—the largest of any immediate relative status category. This new program would address this influx. Parents in the U.S. under the program would not receive work authorization."
Steube's bill was sent to the U.S. House Judiciary Committee last week. So far, U.S. Rep. Guy Reschenthaler, R-Penn., is the only cosponsor of the bill so far. There is no version of the proposal over in the U.S. Senate so far.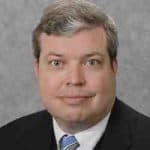 Latest posts by Kevin Derby
(see all)