U.S. Rep. Greg Steube, R-Fla., is taking aim at U.S. Rep. Ilhan Omar, D-Minn., with a new proposal.
Last week, Steube introduced the "Obstructing Monetary Allocations to Relatives (OMAR) Act" which, the congressman's office noted, "would prohibit a candidate for election to a federal office from using campaign funds to pay any vendor controlled by an immediate family member."
"Our elections should be held to the highest ethical standards and this loophole only serves to invite corruption into the process," Steube said on Friday. "We should be serving the people as elected officials, not lining our own pockets. This legislation will add more protections for American campaign dollars and prevent candidates from violating the trust of the public."
With the name of the proposal, Steube left no room for doubt that Omar was on his mind. Last month, the Star Tribune reported Omar's "campaign continues to work with a political firm founded by a longtime consultant she recently married, campaign finance filings show" which includes her campaign paying "E Street Group, a firm founded by her husband, Tim Mynett, $292,000 for advertising, fundraising, travel and other services between January and March of this year, according to a federal campaign finance report."
"Currently, the Federal Elections Commission (FEC) states that candidates cannot use campaign funds for personal gain. This legislation closes a loophole and ensures FEC standards are kept," Steube's office noted.
The bill was sent to the U.S. House Committee on House Administration on Friday. So far, there are no cosponsors and no companion bill over in the U.S. Senate.
Reach Kevin Derby at kevin.derby@floridadaily.com.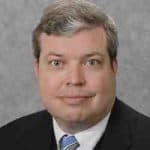 Latest posts by Kevin Derby
(see all)