 This week, U.S. Rep. Gus Bilirakis, R-Fla., threw his support behind U.S. Rep. Terri Sewell's, D-Ala., "Ensuring Parity in MA and PACE for Audio-Only Telehealth Act."
The bill will "help ensure Medicare Advantage (MA) enrollees who cannot access the video component during telehealth visits are able to access care through audio visits during the COVID-19 pandemic."
Sewell filed the bill on Tuesday and she and its supporters showcased it on Wednesday. Other backers include U.S. Reps. Tony Cárdenas, D-Calif., Brian Fitzpatrick, R-Penn., Chrissy Houlahan, D-Penn., Ron Kind, D-Wisc., Jason Smith, R-Mo., and Jackie Walorski, R-Ind.
"In order to help facilitate the use of telehealth among MA patients, the Centers for Medicare and Medicaid Services (CMS) has provided flexibility to allow health care providers to offer telehealth services under MA plans. However, this guidance requires that the encounters include a video component, which is not an option for many patients. Low-income and rural patients for example, may have trouble accessing technology or broadband services supporting video communications. Additionally, seniors or at-risk populations may have physical limitations that prevent them from using video communications. For these patients, an audio-only telehealth visit may be the only option besides foregoing needed care," Bilirakis' office noted. "The Ensuring Parity in MA and PACE for Audio-Only Telehealth Act will allow providers to offer audio-only telehealth services to MA enrollees, providing them with the resources necessary to adequately care for their patients. Additionally, this legislation ensures that providers will be adequately compensated by requiring MA plans to reimburse them for audio-only telehealth visits as if they were in-person visits unless both parties have agreed to a separate payment policy."
Sewell and Bilirakis went to bat for the proposal this week.
"More than one year since the COVID-19 pandemic began in the United States, the public health and economic crisis continue to disproportionately impact our rural and underserved communities. It is critically important we expand telehealth services, particularly to those in our rural areas, to reduce the risk of exposure and mitigate the spread of COVID-19," said Sewell. "I am proud to introduce the Ensuring Parity in MA and PACE for Audio-Only Telehealth Act, which will allow those enrolled in Medicare Advantage to access audio as well as video telehealth services. This will ensure that patients are not forced to forego critical care during the pandemic, as many of our seniors live in rural areas without access to broadband speeds that support video connections."
"As we recover from COVID-19, we must ensure vulnerable patients, especially our seniors and those managing chronic conditions, are able to safely and conveniently access the appropriate care management and related services they need. To do this, we need to empower patients and their providers with more, not less, options to accurately, safely, and conveniently capture patient health statuses," said Bilirakis.
The National PACE Association and America's Health Insurance Plans are behind the proposal.
The bill was sent to the U.S. House Energy and the Commerce and the Ways and Means Committees on Tuesday. U.S. Sen. Catherine Cortez-Masto, D-Nev., has introduced the companion measure with the support of U.S. Sen. Tim Scott, R-SC.
Reach Kevin Derby at kevin.derby@floridadaily.com.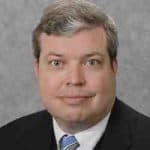 Latest posts by Kevin Derby
(see all)