Last week, U.S. Rep. Gus Bilirakis, R-Fla., showcased his support for the "Cancer Drug Parity Act" from U.S. Rep. Brian Higgins, D-NY, the chairman of the House Cancer Caucus.
Higgins introduced the bill requiring health insurance plans that cover intravenous and injectable cancer medications to also cover orally administered cancer medications at the equivalent rate" earlier in the month.
At the end of last week, Bilirakis' office offered some of the reasons why he believes the bill is needed.
"Oral chemotherapy is increasingly becoming a standard treatment option for cancer doctors and patients, representing approximately 35% of the oncology development pipeline.  However, insurance coverage for cancer treatment has not kept up with science.  Under current law, traditional IV/injectable treatments are routinely covered under the medical benefit component of a health insurance plan, while orally-administered anti-cancer medications are generally covered under the prescription drug component, which often results in a considerable disparity in cost," Bilirakis' office noted.
"Cancer patients should have access to whichever treatment gives them the best chance to fully recover. Technological advancements are improving patient outcomes while minimizing side effects. Patients deserve to benefit from these advancements. This important bill addresses this problem and enables patients to keep their primary focus on getting well," said Bilirakis.
"Innovative research has led to more effective and accessible treatment options for cancer patients, but insurance coverage hasn't kept pace," said Higgins. "The Cancer Drug Parity Act, levels the costs, allowing patients and doctors, not insurance companies, to decide the best course of treatment, removing the cost discrepancy as a factor in cancer care."
Other backers include U.S. Reps. Glenn Grothman, R-Wisc., Brett Guthrie, R-Ky., Doris Matsui, D-Calif., and Joseph Morelle, D-NY.
The bill was sent to the U.S. House Education and Labor Committee. So far, there is no companion measure over in the U.S. Senate.
Reach Kevin Derby at kevin.derby@floridadaily.com.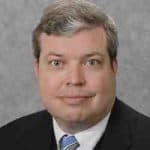 Latest posts by Kevin Derby
(see all)