With Tuesday being World Teen Mental Wellness Day, a Florida congressman showcased a proposal he is backing to "encourage schools to implement evidence-based suicide prevention training for students in grades 6 through 12."
With the support of U.S. Rep. Gus Bilirakis, R-Fla., U.S. Rep. Scott Peters, D-Calif., first introduced the "Suicide and Threat Assessment Nationally Dedicated to Universal Prevention (STANDUP) Act" introduced the bill in June and the U.S. House passed the measure on a voice vote in September. However, the U.S. Senate did not clear the companion bill championed by then U.S. Sen. Cory Gardner, R-Col.
At the end of January, Peters and Bilirakis brought the bill back. More than 20 members of the House, including U.S. Reps. Val Demings, D-Fla., Ted Deutch, D-Fla., and Frederica Wilson, D-Fla., are backing the proposal. U.S. Rep. Alcee Hastings, D-Fla., co-sponsored the bill on Tuesday. More than 50 groups, including Sandy Hook Promise, are backing the proposal.
"The bill requires states, schools and tribes to implement common sense, evidence-based policies to prevent suicides in order to receive Project AWARE grants, which boost youth mental health awareness among schools and communities. The bill applies to grades 6 through 12, and would equip teachers, administrators and students with the skills they need to identify, intervene and get help for people who are at risk of harming themselves or others," noted Peters' office when he first introduced it.
On Tuesday, Bilirakis called on Congress to pass the bill.
"There is no higher priority than keeping our children safe," Bilirakis said. "By providing high-quality screening and prevention training to school staff and peers, we can identify threats before they materialize, and ensure that those who are at risk get the mental health treatment they need. I've seen first-hand how effective these programs can be when I visited a high school in Pinellas which has already implemented these best practices. Sadly, some communities in my district are among those with the highest suicide rates in our state, and the pandemic has only exacerbated the problem. With training like this, we can help reverse that troubling trend.
"We must put politics aside and prioritize the needs of our children by re-opening schools nationwide and passing the STANDUP Act," added Bilirakis.
The congressman's office stressed that the pandemic has led to a rise in mental health problems for children and teens.
"While studies are ongoing, new reports indicate that COVID-19 has exacerbated children's and teens' anxiety, depression and isolation – stressors commonly associated with suicide. Mental Health America recently identified that those 11 through 17 years old are now at higher risk of anxiety and depression. Their summer youth screening revealed a 14 percent increase in youth anxiety and a 10 percent increase in youth depression since their previous report. Additionally, the Centers for Disease Control and Prevention (CDC) released 2020 data showing a 31 percent increase in mental health-related hospital visits in children aged 12-17 years compared to previous years," the congressman's office noted.
Peters' bill was sent to the U.S. House Energy and Commerce Committee at the end of January. So far, there is no companion measure in the Senate.
Reach Kevin Derby at kevin.derby@floridadaily.com.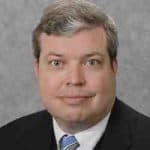 Latest posts by Kevin Derby
(see all)