Last week, U.S. Rep. Gus Bilirakis, R-Fla., met with local teens to gather input as he works on a bill "to hold Big Tech accountable for improving safety of youth on its social platforms."
Bilirakis heard from the teens who lead STAND in Pasco County about "cyberbullying, social media, and the impact that use has had on their mental health and the mental health of their peers."
Back in February, Bilirakis filed the "Cooperating Among Police, Tech, and Users to Resist Exploitation (CAPTURE) Act" which "establishes a foundation to strengthen coordination between law enforcement and Big Tech as the entities work to combat illegal activities on social media platforms." But, despite a hearing on the bill at a U.S. House Energy and Commerce Subcommittee on Consumer Protection and Commerce meeting at the start of March, the bill hasn't gained much traction with no co-sponsors and no companion measure over in the U.S. Senate.
Bilirakis weighed in on his meeting with the teens last week.
"These students are remarkable. They're committed to making a positive impact on the lives of others through advocacy and engagement," said Bilirakis on Thursday. "Unfortunately, many of them report having experienced negative impacts to their mental health as a result of their online activities and cyberbullying. Some of the stories they shared were appalling and reinforce my belief that Congress must act swiftly to protect other children. They reported incidences of bullying, harassment, and even blackmail via social media platforms, with no remedy or recourse available to them. Sadly, they also reported that most times, the parents of those involved were unaware of the harmful behavior. I was highly impressed with the students' candor and concern for others. They recognize that this is a problem that warrants immediate attention."
The congressman noted that he has heard similar reports from law enforcement officials.
"Too often, we've seen bad actors utilize social media platforms to facilitate crime by luring and exploiting children and other vulnerable populations," Bilirakis added. "We must hold them accountable for doing better."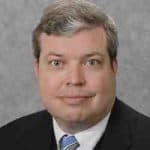 Latest posts by Kevin Derby
(see all)