This week, U.S. Rep. Gus Bilirakis, R-Fla., showcased his support of U.S. Rep. Mikie Sherrill's, D-NJ, "Deborah Nixon Special Needs Trust Inclusion Act" which "would allow veteran participants in the Survivor Benefit Plan (SBP) to take full advantage of Special Needs Trusts" since "beneficiaries were unable to change their beneficiaries to incorporate the trusts" under current law.
Sherrill introduced the bill last week with Bilirakis as the only co-sponsor so far. On Monday, Sherrill said the proposal will help veterans their families.
"The Survivor Benefit Plan is an earned benefit for our men and women in uniform," said Sherrill. "The families of our service members deserve to take full advantage of the program. Many of our veterans with dependents with special needs, including Deborah Nixon in my district, haven't been able to designate their children as beneficiaries for fear of imperiling the other benefits their dependent receives. It is past time for that to change."
"As a father of three adult children, I know that job of parenting never really ends. However, parents of children or adults with special needs face unique challenges as they prepare for the long-term needs of their child," said Bilirakis. "Our legislation removes bureaucratic barriers and helps make this an easier process for these families. This is one additional way we can make sure our nation's heroes are fully able to access the benefits they've earned with as much flexibility as possible."
"Congress allowed SBP enrollees to designate a Special Needs Trust as their beneficiary in 2014, as long as they had previously designated 'Spouse and Child' or 'Child Only' as their beneficiary," Bilirakis' office noted. "Unfortunately, veterans with special needs dependents who had already designated 'Spouse Only' to avoid jeopardizing their child's other benefits were not given the opportunity to change their designee. The legislation is named after Deborah Nixon, a Veteran of the Uniformed Public Health Corps, who was unable to change her beneficiary after the 2014 SBP changes. With this legislation, she would be able to designate her child's Special Needs Trust and ensure that they receive these earned benefits. The Deborah Nixon Special Needs Trust Inclusion Act would authorize a limited benefits open season to allow those enrollees to change their designee to 'Spouse and Child' or 'Child Only' to allow their children to take full advantage of the benefit their parent earned. The legislation would also designate the creation of a Special Needs Trust as a qualifying life event and allow parents to change their designee once the trust has been established."
The bill was sent to the U.S. House Armed Services Committee last week. So far, there is no companion measure in the U.S. Senate.
Reach Kevin Derby at kevin.derby@floridadaily.com.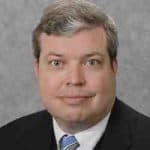 Latest posts by Kevin Derby
(see all)