 On what he called "freedom's altar" — the bluffs above Normandy's D-Day landing sites — President Donald Trump delivered what will be remembered as one of the historic addresses of his presidency.
Donald Trump's tenure in White House has thus far been characterized by steady, meaningful progress on his agenda, disrupted only by dramatic flashpoints with a biased media and obstructionist opposition party determined to take down his administration.
His term of office has seen no major war or military endeavor. The crises President Trump has faced, such as the one on our southern border or the high-stakes trade negotiations with China, are so inexorably tied to the country's deep political dividing lines that they rarely offer an opportunity for Donald Trump to address the country purely as a leader.
That's why it takes moments like this, the 75th anniversary of one of the most fateful events in human history, for this president to demonstrate the traits that mark him as the right leader at the right time for America.
President Trump delivered his remarks with the elegant poise, respectful sense of place, and inspiring words that all great presidents show on such occasions. Personally, I was mesmerized by how natural he seemed in that role.
This will be the last major anniversary for the brave American soldiers who, as President Trump put it, won not just a battle or a war, but "a future for our nation" and "the survival of our civilization" by storming the beaches of Normandy.
The president's address matched the occasion, honoring the few dozen remaining men who, as young adults, delivered the decisive blow that ended Hitler's dream of a world rebuilt on racial hatred and totalitarian oppression.
"To more than 170 veterans of the Second World War who join us today: You are among the very greatest Americans who will ever live," he said. "You are the pride of our nation. You are the glory of our republic and we thank you from the bottom of our hearts."
The speech was in the great tradition of presidents like Ronald Reagan, who 35 years ago, gave renewed purpose and meaning to the still-fresh memory of the sacrifice at Omaha Beach and the other landing zones by invoking their example as we fought against Soviet communism in that modern era.
"Those who fought here won a future for our nation," President Trump reminded us. "They won the survival of our civilization. And they showed us the way to love, cherish, and defend our way of life for many centuries to come."
While honoring the seriousness and solemnity of the occasion, President Trump managed to inject his words with the forthrightness and unabashedness that have been his signature.
One 94 year-old veteran of the combat of June 6, 1944 put it best. "He don't tell you two and two is five; he's going to tell you two and two is four," Joe Scida said of the president. "This guy, I like."
Even CNN, a network that's spent the last two years denigrating President Trump, was forced to give grudging praise. Anchor Dana Bash called the speech "among the most traditional and presidential moments of his administration," and Jim Acosta rejoiced that it was not "spoiled" by politics.
The real Americans I meet on my travels have known this side of Donald Trump all along, which is why they've never abandoned him. The media and the liberal lunatic Democrats will never accept that Trump has this dignified, thoroughly presidential side — but then, they're never willing to acknowledge anything positive about this president.
My personal takeaway from President Trump's D-Day performance is that he rose to the occasion of this rare opportunity to show off his natural leadership. This generation, thank God, has never known the demands of duty that the men of D-Day did. But after today, I'm confident that Donald Trump is the kind of president we would want leading us if we had to face such a challenge today.
Herman Cain is CEO of The New Voice, Inc and a former presidential candidate.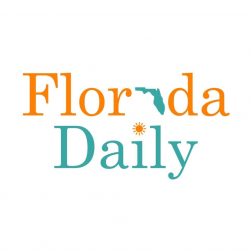 Latest posts by Florida Daily
(see all)