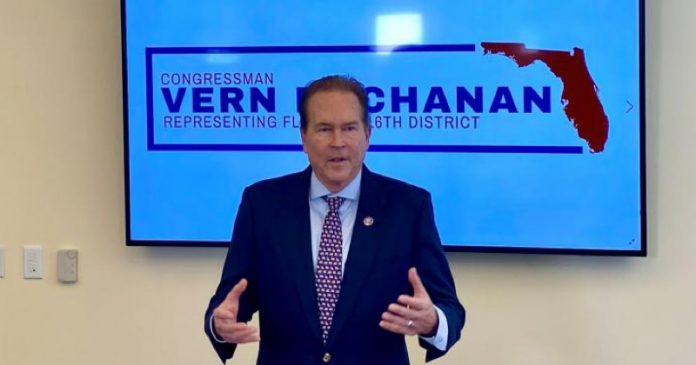 U.S. Rep. Vern Buchanan, R-Fla., who hopes to be the next chairman of the U.S. House Ways and Means Committee, continues to go to the bat for the National Republican Congressional Committee (NRCC).
Buchanan announced on Tuesday that he has raised $4.5 million for his campaign and more than $3 million for the NRCC. He also sent more than $440,000 from his campaign to the NRCC.
"We're humbled by the incredibly broad support for Vern's pro-growth agenda of lower taxes, fewer regulations and a focus on restoring the American Dream," said Buchanan campaign spokesman Max Goodman on Tuesday. "Vern is a self-made conservative businessman who will bring over 30 years of real-world experience to the chairmanship of the Ways and Means Committee and help reverse President Biden's failed economic policies."
Last month, Buchanan helped the NRCC with fundraising up in Michigan.
"This November, our top priority must be to fire Nancy Pelosi so we can put an end to Biden's reckless agenda," Buchanan said. "That's why it is so important to support these amazing candidates here tonight."
U.S. Rep. Tom Emmer, R-Mich., the chairman of the NRCC, called Buchanan "a great team player" who helped the GOP raise funds.
"When we take back the majority, a lot of that will be because of the work Vern has done," Emmer said.
With Republicans favored to take control of the House after the November elections, Buchanan is a top contender to take over the chairmanship of the powerful Ways and Means Committee. With U.S. Rep. Kevin Brady, R-Texas, the current top Republican on the committee, retiring, Buchanan faces competition from U.S. Reps. Adrian Smith, R-Neb., and Jason Smith, R-Neb., in the battle to wield the gavel.
Attorney Jan Schneider, who pulled 40 percent against Buchanan in 2016, and ran for the Democratic congressional nomination in 2018, is running against the congressman in a rematch this election cycle. Buchanan is a heavy favorite to keep his seat.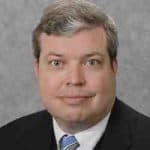 Latest posts by Kevin Derby
(see all)