 At the end of last week, U.S. Rep. Ted Deutch, D-Fla., the chairman of the U.S. House Foreign Affairs Subcommittee on the Middle East, North Africa and International Terrorism weighed in after reports that the Trump administration intends to unilaterally snapback United Nations sanctions on Iran.
Deutch said the following:
"I have seen reports that in the coming days the US will declare that all UN sanctions against Iran have been 'snapbacked.' The members of the UN Security Council have already determined that this move is not valid. This is a direct result of President Trump's Iran policy that relies on attempting to bully our allies rather than engaging in real diplomacy. The abdication of US global leadership risks diluting the integrity of the Security Council, and the president's go-it-alone policy imperils our necessary leadership of the international coalition that is critical to halt Iran's nuclear program.
"The United States is stronger when we are working with an international coalition to confront global threats. That is why I led nearly 200 of my colleagues in opposing President Trump's shortsighted decision to withdraw from the JCPOA. None of our allies want to see Iran develop nuclear weapons capability or continue its dangerous regional activities. Our European partners were engaged in good faith negotiations to try to strengthen and lengthen the deal prior to the President's 2018 withdrawal.
"President Trump had long made his contempt for the Iran deal well-known. This administration's entire approach to Iran has lacked any real strategy other than its obsession with undoing anything done by the Obama administration. The administration's most recent failure was the inability to win the support of more than just one nation to advance the bipartisan goal of extending the arms embargo and preventing Iran from buying and transferring dangerous weapons.
"The JCPOA's sunset clauses were one of my main concerns that I initially voiced about the Iran deal, but turning our backs on an international agreement that was providing access and visibility to Iran's nuclear activities, and abandoning our partners when they were working with us to extend the agreement's restrictions, has not made us any safer. In fact, our ability to ensure strict enforcement of the deal by our partners and impede Iran's advancement of its nuclear program is weaker today.
"Iran must live up to its commitments under the deal, and current JCPOA participants must enforce the JCPOA's terms. Unfortunately, the administration's moves have shown that we have ceded American leadership on one of our most critical national security challenges."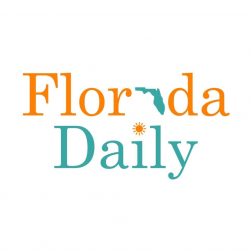 Latest posts by Florida Daily
(see all)
Florida Crime Rate Drops for Record 50-Year Low, Report Finds

- December 1, 2022, 6:00 pm

FAU, FGCU, Alabama Study: Rent Increases Slowing as More Supply Hits the Market But Florida a Trouble Spot

- December 1, 2022, 4:00 pm

FEMA Has Offered $771 Million in Grants, Extends Hurricane Ian Recovery Assistance Deadline

- December 1, 2022, 12:00 pm