U.S. Rep. Charlie Crist's, D-Fla., proposal to cut down on spam calls is headed to the House floor.
Back in January, Crist paired up with U.S. Reps. Matt Cartwright, D-Penn., Garret Graves, R-La., and the late Walter Jones, R-NC, to bring out the "Spam Calls Task Force Act" which will create a federal task force to cut down on spam calls. Crist's office insisted these calls are a "growing problem" to people across the nation and noted that 50 percent of cell phones receive them.
The proposal would make the U.S. attorney general "work with the Federal Communications Commission (FCC) to convene an interagency working group with other federal and state agencies to address the following issues relating to spam calls: determine if any federal laws, regulations, or policies inhibit the enforcement of section of the Telephone Consumer Protections Act that prohibits spam/scam calls; identify existing and potential policies and programs that encourage and improve coordination among departments, agencies, and states; identify existing and potential international policies and programs; consider if additional resources would be helpful; consider if formal agreements between states and the federal government and/or foreign governments would be helpful; and consider if increased criminal penalties or fines would serve as an increased deterrent."
Back in April, Crist reeled in some support for the bill as Federal Communications Commission (FCC) Commissioner Jessica Rosenworcel and almost 20 health care and technology organizations, including BayCare Health System and the Moffitt Cancer Center, threw their support behind his proposal.
With 35 cosponsors, Crist's proposal continues to gain steam. Florida Democrat U.S. Reps. Kathy Castor, Ted Deutch, Stephanie Murphy, Darren Soto and Frederica Wilson and Florida Republican U.S. Reps. Vern Buchanan and Brian Mast are cosponsors.
At the end of last month, Crist was able to get his proposal rolled into U.S. Rep. Frank Pallone's, D-NJ, "Stopping Bad Robocalls Act" which cleared the U.S. House Communications and Technology Subcommittee last month.
The proposal scored another win this week as U.S. House Energy and Commerce Committee passed the bill without opposition. After the bill cleared the committee on a 49-0 vote, Crist weighed in as the legislation heads to the House floor.
"Day and night, Americans are fighting an onslaught of spam calls that endanger their privacy and personal information. Spam calls are not just a nuisance, they are a technological tool used by bad actors to deceive and take advantage of millions of unsuspecting Americans," said Crist on Wednesday. "I thank Chairman Pallone for his leadership on this issue, and I look forward to a House floor vote very soon to crack down on this scourge once and for all."
Reach Kevin Derby at kevin.derby@floridadaily.com.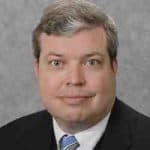 Latest posts by Kevin Derby
(see all)