 On Friday, businessman Howard Schultz, best known for his leadership at Starbucks, made the following announcement:
In January, I announced that I was considering running for president. My intention was to represent millions of Americans who want to see problem solving, accountability, compassion and decency in our federal government. I was fueled by a love of country, a profound concern for people's well-being, and optimism about our nation's potential to live up to its ideals.
Throughout the country, people continue to find new ways to address pressing issues and achieve grand goals. That's what it means to be American. In our own communities, we don't have to look far to see proof that empathy, respect, civility and a collaborative spirit run deep.
But not in Washington, D.C., where Democrats and Republicans have consistently put party over country, perpetuated divisiveness and gridlock, and failed to solve big problems and enact solutions on which a majority of people in both parties already agree. The American people are more united than our leaders, and we deserve better.
Done watching our two parties fail, I chose to explore running as an independent, committed to finding common ground and delivering results. I saw a path in the unprecedented frustration of today's electorate.
Eighty-four percent of Americans do not consider themselves far right or far left. Among them are an "exhausted majority" who want common sense, collaborative and truthful governing. From heartland farmers to border-town storeowners, students to veterans, so many people I met during my travels feel our government is not working for them.
Statistically and anecdotally, there is an undeniable appetite for meaningful political reform in America. I had hoped to represent this common-sense view, but I've come to face a few truths about this moment in time:
First, despite a variety of efforts to initiate conversations about political reform, extreme voices currently dominate the national dialogue, often with a vitriol that crowds out and discourages thoughtful discussions. And despite their hunger for reform, the exhausted majority has largely tuned out of political life online and in the news, leaving the extreme voices to define the debate.
In addition, not enough people today are willing to consider backing an independent candidate because they fear doing so might lead to re-electing a uniquely dangerous incumbent president. There is considerable concern that four more years of a Trump administration pose a graver threat to our democracy than four more years of political dysfunction. I agree, but I'm also concerned that far-left policy ideas being advanced by several Democratic candidates will further alienate voters who believe those ideas will inflict more economic harm than good. The nomination of a far-left Democratic candidate could result in more votes for Trump—unless a moderate independent is also on the ballot.
Unfortunately, election rules in each state and the way this Democratic nomination process has unfolded pose another challenge: It has become more likely that the Democratic nominee will not be known before the deadlines to submit the required number of signatures for an independent to get on the ballot. If I went forward, there is a risk that my name would appear on ballots even if a moderate Democrat wins the nomination, and that is not a risk I am willing to take.
Finally, a back injury in April and three subsequent surgeries have required a level of recovery that has prevented me from continuing my travels and engaging with people to the degree that is necessary.
My belief in the need to reform our two-party system has not wavered, but I have concluded that an independent campaign for the White House is not how I can best serve our country at this time.
I will spend this election cycle and the years ahead supporting bold and creative initiatives to transform our broken system and address the disparity of opportunity that plagues our nation.
The money that I was prepared to commit to a presidential campaign will instead be used to invest in people, organizations and ideas that promote honesty, civility and results in our politics, and that move the country beyond two-party gridlock. Common-sense policies and initiatives that can help address widening inequality at home, while strengthening America's standing in the world, will be a priority. Among my early efforts will be to advocate for increased national service opportunities for young people.
I will continue to work with my wife, Sheri, supporting our nation's veterans and opportunity youth at the Schultz Family Foundation. And I will personally continue to encourage business leaders to play a larger role in creating access to opportunities for people in the communities they serve, and beyond. The public, private and non-profit sectors have untapped ability to come together to improve lives, as Starbucks and other corporations have proven. Government is only part of the solution.
I implore my fellow Americans not to become hopeless or complacent. We each have a responsibility, and a chance, to help our country reform its politics and live up to its ideals. How we do so is a journey we all must take. To everyone who has joined my journey, especially my family, my gratitude is limitless.
As we embrace our potential, let's commit to revealing the best of ourselves on the national stage, and to the world. Let us agree that we will always have differences, because that is the nature of the republic we have created, but let's also acknowledge that we are stronger when we unite under shared values. Let's agree that we owe our children a less divisive America, and that we have the power to create a healthier climate, one where opinion and truth can stand side by side, where disagreement is followed by compromise, extremes are tempered by moderation, and divisiveness is eclipsed by decency.
As we elevate humanity in every corner of our lives, let us create a truly magnificent future for America.
Howard Schultz is the former chairman and chief executive of Starbucks.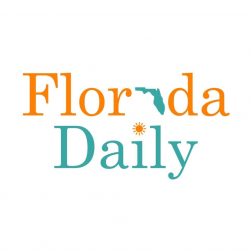 Latest posts by Florida Daily
(see all)