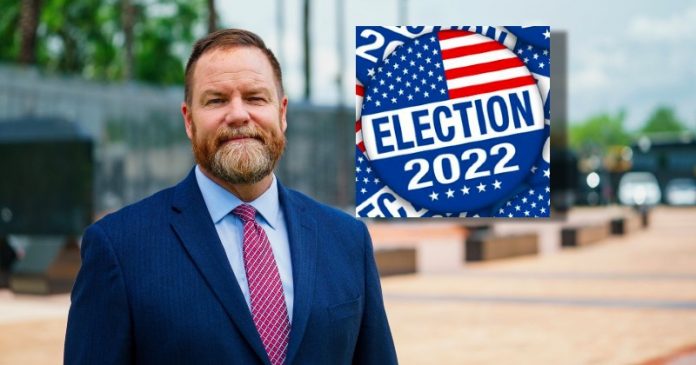 With a week to go, state Senate President Pro Tempore Aaron Bean, R-Fernandina Beach, is the heavy favorite to represent parts of Northeast Florida in a new congressional district.
The Public Opinion Research Lab (PORL) at the University of North Florida (UNF) released a poll of likely voters which shows Bean ahead with 50 percent, with Democrat LJ Holloway at 38 percent and 12 percent still undecided or refusing to answer. Gary Koniz is running as a write-in candidate.
"This race has been on a lot of folks' radar since CD 4 was redrawn earlier this year, especially given legal challenges and criticism of the new districts as watering down the Black vote in North Florida," said Dr. Michael Binder, PORL faculty director and UNF professor of political science. "Not only has LJ Holloway likely feeling some of these redistricting effects as a Black Democrat, but she's also been far outspent by Aaron Bean on the campaign trail."
The poll of 413 likely voters in the district was taken from October 20 through October 27 and had a margin of error of +/- 5.4 percent.
A longtime state legislator who served in both chambers in Tallahassee and a business owner, Bean has generally run strong on the First Coast over the years, easily besting fellow Republicans like former state Rep. Mike Weinstein and Democrats like former Clinton administration advisor Nancy Soderberg. Chasing elected GOP officials out of the race, Bean cruised in the primary back in August, taking 68.1 percent in the three-candidate field.
Holloway, a businesswoman who worked for longtime U.S. Rep. Carrie Meek, D-Fla., has deep ties to the area, including graduating magna cum laude from Edward Waters College (now Edward Waters University). This marks her third bid for Congress as she ran in 2016 and 2020, failing to break 20 percent either time and placing third in a three-candidate primary each time. But with U.S. Rep. Al Lawson, D-Fla., who bested her in 2016 and 2020, now running in a district to the west, Holloway edged former state Sen. Tony Hill by just over 200 votes in the primary, beating him 50.2 percent to 49.8 percent.
On paper, the district, which includes all of Clay and Nassau Counties and parts of Duval County, has a slight Republican edge, with 40 percent of its voters in the GOP and 37 percent of them registered Democrats, while 23 percent are outside the major parties. But Donald Trump outran that margin in 2020 when he took 52.6 percent of the district while Joe Biden pulled 45.9 percent here.
Ahead in the polls and the money chase in a GOP-leaning district, Bean is well-positioned to win this race next week. A successful legislator at the local and state levels with more than a quarter of a century of experience, Bean will be one to watch in the likely event he makes it to Capitol Hill.
Kevin Derby wrote this analysis. He can be reached at kevin.derby@floridadaily.com.
For more articles on Florida politics and government, visit our Florida politics section. Recent coverage includes 2022 Midterm Election news, Ron DeSantis vs. Charlie Crist, Marco Rubio vs. Val Demings and more.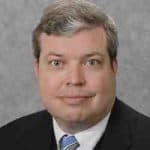 Latest posts by Kevin Derby
(see all)