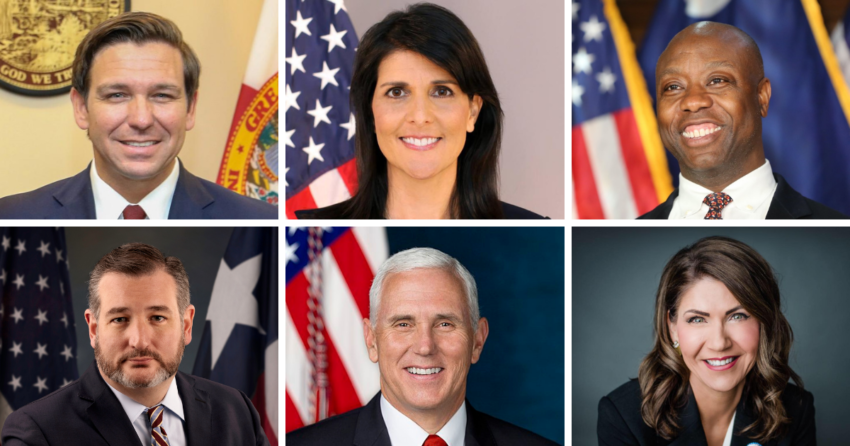 A newly-launched website, 2024Field.com offers an overview of potential 2024 presidential candidates, including Florida Governor Ron DeSantis. Other leaders profiled include former South Carolina governor and Trump's UN Ambassador Nikki Haley, as well as other popular senators and governors such as:
Texas Senator Ted Cruz
South Carolina Senator Tim Scott
South Dakota Governor Kristi Noem
Arkansas Senator Tom Cotton
Former CIA Director Mike Pompeo.
Profiles that will be added soon include
• Arkansas Governor Asa Hutchinson
• Former First Lady Michelle Obama
• Nebraska Senator Ben Sasse
• Texas Representative Dan Crenshaw
• Maryland Governor Larry Hogan
2024Field.com was created to inform and update voters on both sides of the aisle about the latest developments surrounding sitting and former politicians who have shown indications of interest in a 2024 candidacy.
Due to the public's familiarity with both the Biden administration and Trump administration, the majority of commentary, analysis and news coverage on this site will primarily focus on potential candidates other than Joe Biden and Donald Trump.