Former Lt. Gov. Jennifer Carroll has a new perch as the Florida Republican will work as a spokeswoman for conservative PAC Maggie's List.
Originally from Trinidad and Tobago, Carroll served in the Navy and rose to the rank of lieutenant commander. Based out of Northeast Florida, Carroll challenged then U.S. Rep. Corrine Brown, D-Fla., in 2000 and 2002 but came up short both times.
Carroll bounced back in 2003 to win a seat in the Florida House and moved up the ranks until she was picked by Republican Rick Scott to be his running mate in the 2010 gubernatorial elections. But once in the administration, Carroll drew fire for her ties to a charity involved in gambling and failing to report income on her tax returns and other financial forms. Scott demanded Carroll's resignation in March 2013 but the Florida Department of Law Enforcement found that she did not violate any laws. President Donald Trump appointed her as a commissioner on the American Battle Monuments Commission.
On Wednesday, Carroll weighed in on her new role with Maggie's List.
"My accomplishments in the military, in government and serving on many non-profit boards has been my way of giving back to a nation that embraced my family and opened doors that may not have been,"Carroll said. "My role as a national spokeswoman for Maggie's List is to encourage conservative women to take the challenge and run for congress and help further expand diversity among the congressional ranks for us to have a true representative government.
"This Independence Day I hope all citizens and those who adopted the United States as their home, would give appreciation for the liberty and freedom so many take for granted," she added. "I know for many the struggles still exists, but I believe the work of Maggie's List in its support of conservative women running and elected to congress will help bring about greater opportunities, improvements and independence."
"Maggie's List is ecstatic to have a mom, grandmother, veteran, former legislator, former Lt. Governor and Maggie's List founding member as our national spokeswoman. She has done it all with honor, grace and integrity. There is no one more qualified than Jennifer to do this job of advancing the compassionate conservative cause to elect more women in government," said former Florida Sec. of State Sandra Mortham, the chairwoman of Maggie's List.
Reach Kevin Derby at kevin.derby@floridadaily.com.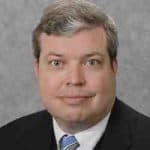 Latest posts by Kevin Derby
(see all)