This week, Florida's Chief Financial Officer (CFO) Jimmy Patronis addressed the Career Source Florida Leaders Policy Forum where he discussed the importance of growing Financial Technology's (FinTech) footprint in Florida.
At the event, Patronis highlighted specific strategies that are being deployed to grow FinTech jobs.
"As someone who's run a small business in Florida, I know just how beneficial it is to our communities to attract high paying, technology-focused jobs. With the continued growth of FinTech, Florida has a real opportunity to capitalize on this emerging technology, so that we can grow jobs and opportunities for families," Patronis said.
"I want to first and foremost thank Governor Ron DeSantis for his leadership in competing for these jobs and growing this emerging industry. With the support of Florida's Chief Executive, Florida is well-positioned to compete for FinTech businesses who don't need to worry about high taxes or burdensome regulations that would dry up the resources needed to hire qualified employees," he added.
"We're proud to partner with the governor and the Legislature in leveraging state resources, and augmenting our practices, to create an environment of innovation for FinTech business, so these technologies can be safely deployed," he concluded.
Back in October, Patronis joined DeSantis in Jacksonville to announce a partnership in developing a regulatory sandbox where businesses could test and innovate products before maximum deployment. The two also announced the Florida Office of Financial Regulation is part of the American Consumer Financial Innovation Network (ACFIN), which facilitates greater information sharing and coordination with federal, state, and private partners to support innovation.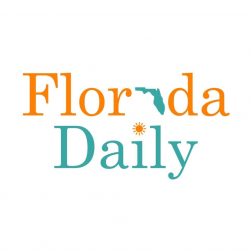 Latest posts by Florida Daily
(see all)