Last week, Florida Chief Financial Officer (CFO) & State Fire Marshal Jimmy Patronis highlighted more than $13 million in funding was awarded for local fire service projects included in the budget .
The budget also provides funding to double the Firefighter Decontamination Grant Program, which allows the Division of State Fire Marshal to provide additional funds to more fire departments statewide. This grant program protects firefighters from cancer-causing carcinogens and viruses, like COVID-19. The Division of State Fire Marshal works with each local recipient to distribute the funds and help them meet the required deliverables.
Patronis offered a tip of the cap to Gov. Ron DeSantis.
"Since taking office, Governor DeSantis has made investing in our first responders a top priority, and this funding is more important than ever following the recent tragedy at Surfside. I applaud Governor DeSantis and the Legislature for providing more than $13 million in funding for critical local fire service projects. This investment will allow for needed improvements such as new fire service vehicles, engine replacements, station renovations and firefighter cancer research. These heroes are on call on holidays, birthdays and anniversaries to ensure the safety of our communities. As State Fire Marshal, I will continue to work to ensure our firefighters have the tools and resources they need to protect Florida families and businesses," Patronis said last week.
Bernie Bernoska, the president of the Florida Professional Firefighters, also weighed in.
"Thank you to Governor DeSantis for fighting for Florida's fire service community. These men and women stepped in to assist during the Surfside condo collapse and the pandemic to distribute the vaccine while continuing to put themselves in harm's way to protect Florida families. Receiving funds to upgrade equipment will greatly benefit our communities and help keep Floridians safe," said Bernoska.
The 2021-2022 Local Fire Projects include:
Scott's Ferry Volunteer Fire Department Fire Truck, Calhoun County, $300,000
Fire Engine Replacement, MacClenny, FL, $600,000
County Rural Areas Fire Suppression Resiliency, Polk County, $2,000,000
Fire Truck and Aerial Ladder, Quincy, FL, $755,340
Sylvester Comprehensive Cancer Center, University of Miami, $2,000,000
Fire Stations 6, Apopka, FL, $1,014,623
Volunteer Fire Station Renovation, Bristol, FL, $780,570
Public Safety Training Facility, Crestview, FL, $695,570
Armory Fire Sprinkler System, Fort Coombs, FL, $250,000
Fire Station, Jacob City, FL, $1,750,000
Fire/Rescue Training Center, N Lauderdale, FL, $300,000
Public Safety Fire Tower Training Facility, Okeechobee County, $500,000
Fire Training Tower, Panama City Beach, FL, $608,536
Fire Station, Sanderson, FL, $850,000
Fire Rescue Station, Union County, $850,000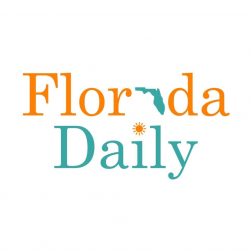 Latest posts by Florida Daily
(see all)