With the next round of debates between the various Democratic presidential hopefuls scheduled for later this week, former Vice President Joe Biden trotted out a host of endorsements from prominent Florida Democrats, most of whom are out of office.
On Monday, Biden announced that he had the support of two former U.S. senators as Bob Graham and Bill Nelson threw their support behind him. Graham served three terms in the U.S. Senate and two as governor. Nelson was first elected to the Senate in 2000 but was thrown out last year after three terms.
Biden was also endorsed by Nancy Soderberg who worked at the UN and as a national security advisor to President Bill Clinton. Soderberg ran for Congress last year but was defeated by Republican Michael Waltz.
Former Miami Mayor Manny Diaz also endorsed Biden on Monday. So did two Democrats in the state Senate in Lori Berman and Jason Pizzo. Former Florida Democratic Party Chairman Rod Smith, who lost bids when he ran for lieutenant governor and for state attorney general, is also backing Biden.
Other Florida Democrats who announced their support for Biden on Monday include former state Reps. Robert Ascencio, Dick Batchelor, and Ron Brise; former Tampa Commissioner Chip Fletcher; Volusia County Commissioner Joyce Cusack; and Leon County Commissioner Bill Proctor.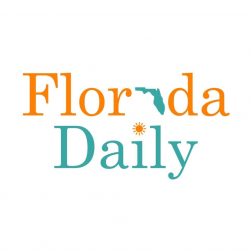 Latest posts by Florida Daily
(see all)