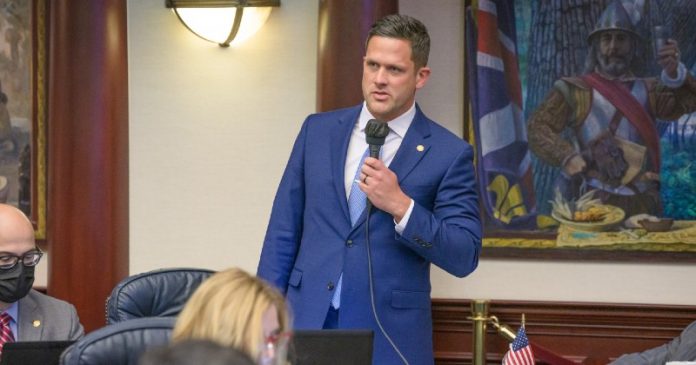 After being charged by the U.S. Department of Justice of improperly taking more than $150,000 in SBA loans for COVID relief, state Rep. Joe Harding, R-Ocala, resigned from the Florida House on Thursday.
Politico offered some of the details on the indictment which the Justice Department unsealed.
"The indictment accuses Harding of using two companies on loan applications: The Vak Shack, which according to its website, sells discounted vacuum sealer bags, and Harding Farms, a 46-acre horse and cattle car facility. Both companies had not been active in Florida from between May 2017 to December 2020," Politco reported. "At the time he filed applications seeking the loans, Harding, 35, created new bank accounts associated with the companies and filed paperwork with the Florida Department of State to reinstate both companies to make them appear as though they were operational, according to the indictment.
"Harding told the SBA that The Vak Shack had $420,874 in revenue for the 12 months prior to Jan. 31, 2020, and four employees, while Harding Farms had $392,000 in revenue and two employees," Politico added. "He is charged with two counts of wire fraud, two counts of engaging in monetary transactions because he transferred the loan money to two separate bank accounts and two counts of making false statements to the SBA. He faces a maximum of 35 years in prison."
Stripped of his committee assignments by state House Speaker Paul Renner, R-Palm Coast, Harding resigned after pleading not-guilty. His trial will be held in Gainesville and start on January 11.
"When I decided to run in in 2019 for the Florida House, I did so for two simple reasons: I love people, and I love Florida," Harding insisted in his resignation letter. "Today, I am resigning from my position for the same two reasons: I love people, and I love Florida. I believe in Floridians and want what is best for them, and I believe their leaders need not be encumbered by distractions that are mine alone.
"During my time in the Legislature, I have been able to fight for Florida's families, and I have been able to represent the people that make my district great: the farmers, the parents, the first responders, the employees, and the employers. If my time in the legislature was meant, by Providence, to only be two years, I can say with confidence that I left it all on the field for those two years," he added. "When elected in 2019, I told all that would listen that I am not a politician, and I would not communicate or navigate as a politician, but rather as a part-time legislator, a full-time dad and husband, and, most importantly, as a fellow Floridian. During the 2022 legislative cycle, when I was under incredible heat regarding my defense of Florida's parents and families, many were frustrated that I didn't respond to every critic in the media. I didn't respond to every critic because the critics were not my constituents. Florida's families were, and in this instance, they still are. To my many colleagues that have reached out to me, including many I have deep policy disagreements with, thank you. It has been the honor of a lifetime to serve alongside you for the past two years. I will always be here for you, regardless of whether you have an R or D behind your name. I love you. Keep making Florida special and never forget where you came from and who you represent. "
Harding insisted he could not weigh in on the charges he is facing.
"Regarding the current legal matter, I cannot comment on the details of my case. There will be a time when I can tell my story in detail, and I will. For now, let me reassure my constituents and the taxpayers that I repaid every penny of the loan I obtained, and I have done my best to cooperate fully with all authorities. That is all I will say for now, and I will communicate any additional details of my legal matter through my attorney. I want to thank my wife, my children, my family, and my staff for giving me this opportunity to serve our state, and I thank you for standing by me even now during this difficult time," he wrote in conclusion.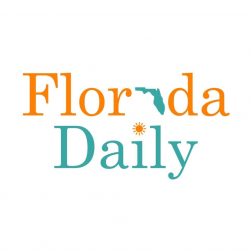 Latest posts by Florida Daily
(see all)