The U.S. Department of Transportation (DOT) is sending $16.6 million to the Jacksonville Transportation Authority (JTA) for the First Coast Flyer (FCF) Bus Rapid Transit project.
U.S. Rep. John Rutherford, R-Fla., who sits on the U.S. House Appropriations Committee and the U.S. House Transportation, Housing and Urban Development (THUD) Appropriations Subcommittee, announced the funds on Thursday.
"This new funding will support expansion of the FCF's Southwest Corridor, known as the Purple Line," the congressman's office noted.
"The city of Jacksonville and JTA continue to attract significant federal investments – especially when compared to other peer cities," said Rutherford. "As President Trump and Secretary Chao continue to make infrastructure a national priority, I am committed to working with DOT and other agencies to keep Northeast Florida at the top of the list for federal investments."
"Our region's growth as the logistics hub of the Eastern Seaboard is only possible when federal, state, and local leaders work together on a common vision of improved highways, bridges, ports, and transit access. I thank Secretary Chao for her leadership in bringing another $16.6 million to Jacksonville," Rutherford added.
"This grant announcement is significant for our region's transportation infrastructure," said JTA CEO Nathaniel Ford. "It completes the funding needed for the fourth and last line of the First Coast Flyer Bus Rapid Transit system, which will provide premium public transportation between downtown Jacksonville at the new Jacksonville Regional Transportation Center and the commuter neighborhoods near Orange Park Mall. I would like to especially thank Congressman John Rutherford, Senator Marco Rubio, our entire congressional delegation, DOT, the Federal Transit Administration, and the Florida Department of Transportation for their strong support on these community projects."
Rutherford's office laid out how the funds will be used.
"The FCF Purple Line will include 24 Transit Signal Priority (TSP) devices, construction of 22 platforms at 13 stations, and 15 buses. With a distance of 12.9 miles, the FCF Purple Line will provide service from the JRTC to the Orange Park Mall. On its way, it will have stops at Blanding Boulevard and at Florida State College at Jacksonville (Kent Campus). The FCF Purple Line is expected to launch service in December 2020. Once the FCF network is fully built, the JTA will have completed and be operating the largest Bus Rapid Transit Corridor in the southeast. At an overall cost of $137.6 million, the JTA has received grants totaling $88.6 million from DOT," Rutherford's office noted.
After a career in law enforcement and three terms as Duval County sheriff, Rutherford was first elected to Congress in 2016.
Kevin Derby can be reached at Kevin.Derby@floridadaily.com.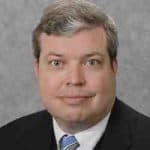 Latest posts by Kevin Derby
(see all)