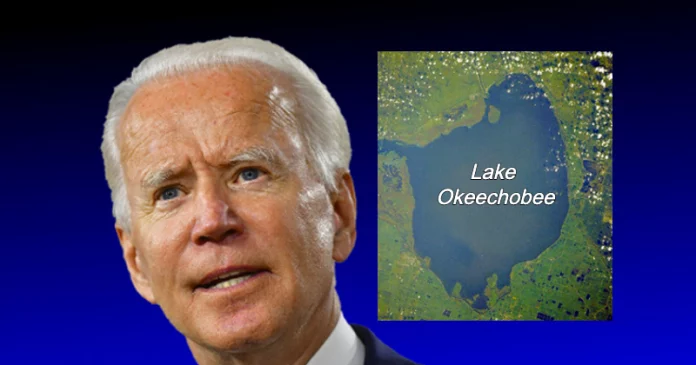 President Joe Biden's administration is determined that Washington dictates water policies to Florida.
If Florida says no, Washington bureaucrats are ready to just take what they want.
Every Floridian needs to be worried because, in addition to mask and vaccine mandates, the administration is trying to take Florida's water rights away. As a state with a pristine environment defined by its waters, both inland and on the coasts, Florida must stand firm against this attempt to federalize its water.
The sneak attack comes through the U.S. Army Corps of Engineers, which is working through the complicated process to set Lake Okeechobee's water management operations. Thanks to extremist activists in the state and their allies in Washington, the current plan calls for the federal government to take over the state's water permitting rights.
If water permits seem obscure, they govern our ability to build homes, businesses and factories. They also govern our ability to ensure we have the water we need in times of drought.
Florida's right to control its own water is essential to ensure that we do what is best for our state and its citizens. We know Florida better than distant federal flunkies and have managed it wisely for decades.
Thankfully, Gov. Ron DeSantis saw this threat coming and vowed to defend our state.
Florida needs to support the governor's efforts to stop the Biden administration's overreach and to fight back against the extreme activists the White House employs in its agencies and embraces as campaign donors.
Karyn Morton is the vice-chair of the Republican Liberty Caucus of Florida and a former chair of the Republican Party of Duval County.
Latest posts by Guest Columnist
(see all)