U.S. Rep. Kathy Castor, D-Fla., is pushing Congress to extend the solar investment tax credit (ITC).
Last week, Castor, the chairwoman of the U.S. House Select Committee on the Climate Crisis, teamed up with Tampa businesses to call for extending the solar ITC which will start to phase out by the end of the year. Castor has also reached out to the U.S 
House Ways and Means Committee on the matter.
"The Congress is working on extending the solar tax credit – this is a winning proposition all the way around," said Castor. "Here today, you have a longstanding Tampa Bay small business owner who is helped by the solar tax credit and is looking to expand solar power to two other local auto shops.
Castor insisted businesses in Florida can save "significant money" on their electrical bills by "using the power of the God-given sun" for power.
"This is so important in the Sunshine State, where the state of Florida is lagging behind others when it comes to renewable power. If our state policymakers aren't going to take action, it'll be up to us at the local level with business owners and experts to make this work for our neighbors. I'm proud and hope we can spread the message across Florida and the country about how important this tax credit is and urge Congress to renew it before the end of the year," Castor said.
"We've been running solar since February. Before the program, we were spending $1800 a month on electric power, and now we only pay maintenance for the account which is $33 a month. Our savings are roughly $20,000 dollars a year – this will allow us to lower our operating cost and pass the savings on to consumers down the road. We're expanding solar to our other shops in Brandon and Sarasota. The tax credits are something that we've took into account, and we'd like to have it extended so we can continue on with the program," said Ivan Montoya, the owner of Maaco Paint and Collision Repair.
"We're very proud of this project and we're proud of the fact that public policy is working for family businesses this way. Without the credit, this wouldn't happen. This makes economic sense, and this is a great example of when government and public policy and leadership happen. We really appreciate the congresswoman's leadership to try to pass it forward and do more," said Solar Axiom President Elio Muller.
"The solar investment tax credit has been a tremendous support for our industry. It's a job creator, and more importantly, we're protecting the environment, and we're making a great investment for businesses as well as residential customers," said Tampa Bay Solar President Steve Rutherford.
Castor's office insisted the "solar ITC has been instrumental to the growth of solar-powered electricity generation in the United States" and extending it "would drive $87 billion in economic investment across the United States, creating more than 100,000 jobs in the solar industry and reducing the equivalent carbon emissions of eliminating over 90 coal plants."
Reach Kevin Derby at kevin.derby@floridadaily.com.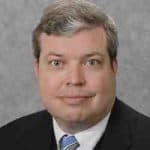 Latest posts by Kevin Derby
(see all)