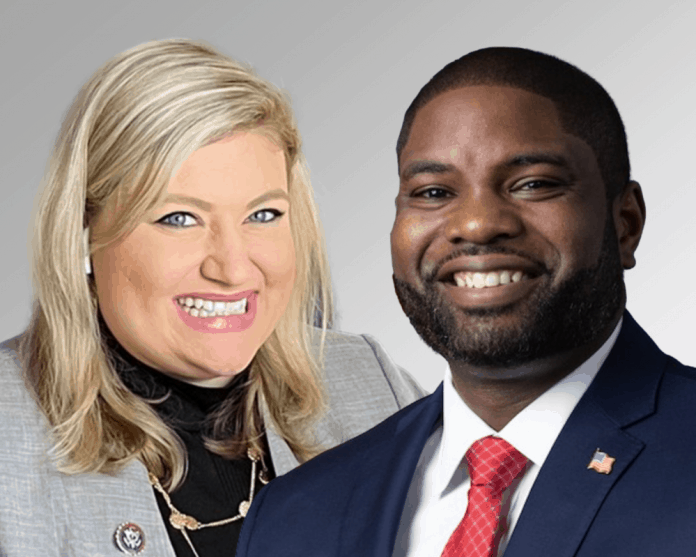 Two Republicans from the Sunshine State were named to the Select Committee on Economic Disparity and Fairness in Growth this week.
U.S. House Speaker Nancy Pelosi, D-Calif., announced the new committee last month.
"The Select Committee is called the 'Select Committee on Economic Disparity and Fairness in Growth.'  It is predicated on something said by Franklin Roosevelt, when he established something called the Temporary National Committee – the Temporary National Economic Committee.  And this is what he said at the time: 'The liberty of a democracy is not safe if the people tolerate the growth of the private power to a point where it becomes stronger than their – democracy, than the democratic state itself … the liberty of a democracy is not safe if the business system does not provide employment and produce and distribute goods in a way as to sustain an acceptable standard of living,' Pelosi said.
"He went on to say in a message to Congress – he made this announcement in an address to Congress.  He said, 'We believe in a way of living in which political democracy and free enterprise – free private enterprise, for-profit, should serve and protect each other, to ensure a maximum of human liberty not for a few but for all.' So, in that spirit, we have established this Select Committee.  I'm very proud of those who have accepted the invitation to join the Committee," she added.
"It's very clear the widening chasm between CEOs – CEO compensation, worker pay has gone from unfair to immoral.  The stagnation of worker pay: an historic picture of injustice.  Maybe about 40 years ago, if you saw our economy, you would see if productivity rose, worker pay rose, CEO pay rose.  Within the past 40, more like 35 years, it started to be, productivity rises, wages stagnate, CEO pay increases.  I call it a 'right angle going in the wrong direction.'  To the point where some CEOs make in a few weeks, what their entry-level employees make in a lifetime, in a lifetime," Pelosi continued. "So, the question is, let us define the challenge and hear from those most affected by it, most in need, most concerned about the diminishing of the luster of the American Dream, because that has a very demoralizing effect on our country.  Everybody has to think that they and their families will have a better future than their parents.  And when that is dulled, again, not good for a country."
Pelosi turned to U.S. Rep. Jim Himes, D-Ct., to lead the select committee.
"I'm honored and excited to lead the Select Committee on Economic Disparity and Fairness in Growth," said Himes. "In the past fifty years, the economic gap between Americans has grown into a yawning chasm, and the pandemic has made this crisis painfully apparent to all. This growing disparity offends our moral sensibility, destabilizes our democracy, and thwarts our global competitiveness; it is time to act."
"Sadly, my district in Southwest Connecticut reflects this issue: I represent some of the wealthiest and the poorest communities in the nation, all within a short drive of each other, and all filled with people who aspire to make a good living and provide for their families. Along with the diverse perspectives of those joining me on the committee, my experience serving Southwest Connecticut will inform our vital mission of examining how we arrived here, determining the depth of the problem and those affected, and setting a course in which everyone can benefit as our economy grows," he added.
This week, U.S. House Minority Leader Kevin McCarthy, R-Calif.,  named U.S. Reps. Kat Cammack, R-Fla., and Byron Donalds, R-Fla., to serve on the select committee. Both of the members of the Florida delegation were first elected to Congress last year. U.S. Rep. Bryan Steil, R-Wisc., will lead the GOP on the committee.
"There's no doubt about it, the U.S. is at a turning point. As a member of this select committee, I'm committed to supporting America's workers, families, and our robust economy to provide pro-business solutions that ensure we're prepared for the future," Cammack said. "Capitalism has lifted more people out of poverty than any other economic system in history and it is our duty to continue the commonsense, free-market policies that have propelled us since our nation's founding. Only in America can someone like me go from homeless to the House of Representatives in less than a decade.
"In Florida's Third District, I know that commonsense solutions to the economic issues we face can be achieved to support all of our communities—rural, urban, and suburban alike. I look forward to working with Ranking Member Bryan Steil, and my fellow committee members to keep the greatest country on earth moving forward," Cammack said.
"Kat is an obvious choice for this select committee. As the youngest Republican woman in the House, she has spent her time in Congress fighting for policies that will grow the middle class and expand access to the American Dream," said McCarthy. "Together with Rep. Steil and the other Republicans on this committee, she will show Americans how Democrats' disastrous spending spree has left working families struggling. Whether it is addressing skyrocketing prices or labor shortages, she is prepared to fight for the people that matter most."
"Ensuring that every American has access to the American Dream and economic prosperity is only possible in a free and capitalistic society that allows for equality of access to success, not by controlling outcomes through raising taxes, wealth distribution, and government dependence. I am grateful to Leader McCarthy for appointing me to this Select Committee and allowing me the opportunity to advocate for the policies that will empower Americans of all backgrounds: lower taxes, fewer regulations, less government interference, and pro-American energy policies," Donalds said about his new assignment.
"As a proud Floridian, I will bring the pro-growth, pro-small business, and pro-Floridian agenda that has attracted many people and businesses to the Sunshine State," added Donalds. "My Democrat colleagues like to preach about income inequality and the so-called systemic racism rooted in our economic system, yet many of these issues derive from and thrive in America's most liberal states and cities. I am determined to allow for an economic environment that encourages innovation, growth, and opportunity for all Americans to succeed."
"My priorities on the select committee are to support all workers, empower families, and strengthen our economy with pro-growth legislation. Our nation is at a crossroads. We can continue down the current path of big government, socialist policies or change course. I will advocate for policies to ensure everyone can sit down at the dinner table feeling financially secure. By prioritizing our workforce and getting government out of the way, we can create family-supporting jobs. I look forward to working with Byron to bring commonsense solutions to issues impacting rural, suburban, and urban communities," said Steil.
Reach Kevin Derby at kevin.derby@floridadaily.com.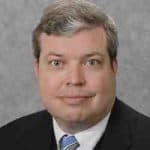 Latest posts by Kevin Derby
(see all)