There is a new resource for organizers of meetings and conferences looking for speakers with strong ties to the Sunshine State.
Dr. Ed Moore, the president emeritus of the Independent Colleges and Universities of Florida (ICUF), and Edie Ousley, the president of Yellow Finch Strategies, launched Keynote Speakers Bureau this week.
The new organization is a full-service speaker booking agency for both virtual and in-person events,‭ ‬specifically focused on the needs of event professionals looking to book keynote speakers.‭ The speakers will tackle subjects ranging from‬ leadership and corporate culture,‭ ‬to government and political issues,‭ ‬and‭ ‬education and‭ ‬safety.
‭"‬Our speakers are motivators that help empower and inform,‭ ‬and Keynote Speakers Bureau is dedicated to bringing our talent to audiences across the country,‭ ‬working with meeting planners to ensure a captivating event,‭" ‬Ousley said on Thursday.
‭"‬Our speakers make strong connections with audiences,‭" ‬said Moore.‭ "‬Keynote Speakers Bureau represents people who have overcome incredible challenges,‭ ‬have a genuine passion for what they do,‭ ‬and are experts in their fields,‭ ‬providing knowledge,‭ ‬guidance and leadership.‭"
‭Among the speakers are Al Cardenas, a senior partner ‬at Squire Patton Boggs,‭ ‬and nationally recognized for his leadership in law,‭ ‬business and politics which includes serving as chairman of the Republican Party of Florida (RPOF) and the American Conservative Union (ACU); Bentina Terry with Georgia Power, a highly recognized senior woman executive representing‭ ‬1.4‭ ‬million energy customers,‭ ‬including those in underserved communities with people of color,‭ ‬the elderly,‭ ‬women and LGBTQ+; Ted Abernathy, an economic futurist,‭ ‬author and innovation ecosystem leader using data analytics and strategic planning to help organizations reimagine the post-pandemic economic future; Whitney Doyle a disabled powerhouse,‭ ‬leading the way for equitable spaces and opportunities for all who have disabilities; former SWAT Team Leader Charlie Strickland who now teaches self-defense,‭ ‬active shooter response and firearms safety; and attorney and judicial expert Jason Gonzalez who is credited with reshaping the Florida Supreme Court while serving as general counsel to the governor.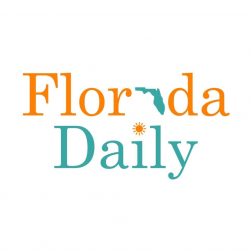 Latest posts by Florida Daily
(see all)