The state's largest utilities cut off electric power from more than 120,000 Florida families during the holiday season, continuing a disturbing trend that has seen over 330,000 Florida residential households suffer disconnections since August.
Data filed by six large utilities – Duke, Florida Power & Light (FPL), Florida City Gas, Gulf Power, TECO and People's Gas – shows that, together, the companies disconnected 121,280 Florida households from power in December.
"By shutting off people's power, Florida's major utilities created a crisis within a crisis for countless families during the holidays," said MacKenzie Marcelin, a climate organizer with Florida Rising. "It's hard to imagine how difficult the holiday season must have been for families who were already struggling to make ends meet and then had to endure the holidays without lights and other essential services. Floridians need real relief — not profit-driven policies that create unnecessary hardships for hardworking families."
The numbers are contained in the utilities' December COVID-19 consumer impact data reports, filed last week with the Florida Public Service Commission (PSC).
Among the six utilities, Duke Energy and FPL accounted for the largest number of resident power disconnections in December. FPL by far is responsible for the most cutoffs with 104,199, followed by Duke Energy with 10,428 disconnections.
Most of the families suffering utility disconnections were able to get their power restored at some point during the month, but more than 9,000 remained with power throughout December.
"Even more shocking is that, while these utility providers are throwing hundreds of thousands of Florida families and businesses into the dark, they're also actively seeking approval of billions of dollars in rate increases that will place a greater burden on Floridians – and pour more money into their pockets," said Mayra Cruz, a climate justice director with Catalyst Miami.
The total number of residential disconnections by Florida's utilities has continued to rise in recent months. Since August, the six utility companies have disconnected more than 330,000 Florida families.
Commercial customers like small businesses, churches, nonprofits, and other organizations are also losing their access to electricity, water, and gas. According to the December reports, these utilities disconnected 6,855 commercial customers, bringing the total since August to more than 20,000.
"Utilities are cutting off more and more families and businesses from power in the middle of this pandemic – for no reason other than to protect their huge profits," said Maria Revelles, Chispa's Florida program director. "Floridians continue to endure the burdens associated with COVID-19 from both an economic and public health standpoint, and they shouldn't have to suffer even more without power due to a crisis they didn't cause."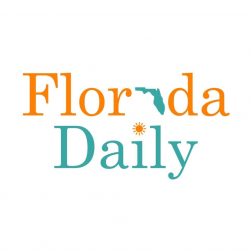 Latest posts by Florida Daily
(see all)