With state Sen. Perry Thurston, D-Ft. Lauderdale, running for Congress, state Sen. Lauren Book, D-Plantation, will be the next Democratic leader in the Florida Senate.
On Wednesday, Book said she "plans to bring results-oriented leadership to the Democratic Caucus" when she leads it from the 2022 elections to the 2024 elections.
"I am honored and humbled by the vote of confidence from my colleagues to lead our caucus. For Senate Democrats to effect real and meaningful change without leaving anything on the table, we must fight for our strongly-held Democratic values that benefit everyday people," said Book. "I believe that through effective consensus building, Senate Democrats can be powerfully pragmatic without compromising our principles, and there is no doubt the people of Florida deserve that much from their elected leaders."
The Senate offered some of her biographical details, including her work against child molesters.
"A mother of four-year-old boy-girl twins and a survivor of childhood sexual abuse, Senator Book has been an ardent advocate for child protection and legislation benefitting Florida's families. Following the shooting at Marjory Stoneman Douglas which left her Broward County constituents – and the State of Florida – reeling, Senator Book has been instrumental in shaping school safety policy and is the only Florida Legislator to hold a position on the Statewide Marjory Stoneman Douglas Public Safety Commission. Senator Book also serves statewide as an appointee to the Florida Council on Human Trafficking-Direct Support Organization Board of Directors and the Florida Children and Youth Cabinet. Formerly the Chair of the Senate Committee on the Environment and Natural Resources, Senator Book has ushered forth critical environmental protections and conservation efforts. She has championed women's rights, access to healthcare, and Florida's public education system throughout her time in the Senate," the Senate noted
The daughter of prominent lobbyist Ron Book, Book was elected to the Senate in 2016 and serves as the chairwoman of the Senate Committee on Children, Families, and Elder Affairs and as the vice chairwoman of the Senate Committee on Regulated Industries.
Representing parts of Broward County, Book has been in her party's leadership since taking her seat in the Senate, including as Democratic leader pro tempore as a whip for her party.
Assuming Republicans retain control of the chamber, state Sen. Kathleen Passidomo, R-Naples, will serve as president. This would be the first time that women have led the two parties in the Senate.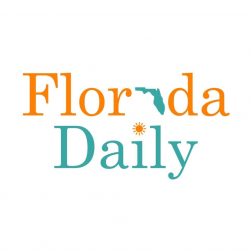 Latest posts by Florida Daily
(see all)