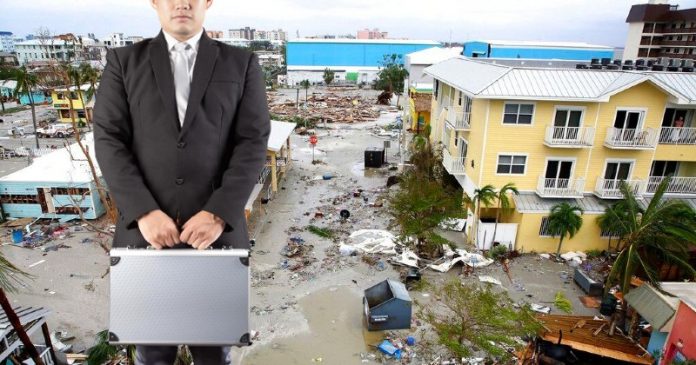 A Google search of "lawyers" and "Hurricane Ian" show dozens of ads from law firms reaching out to victims of the storm that recently hit Florida
"Don't let them pay you less than you deserve for your hurricane damage, we are the only professionals you need for your hurricane insurance claims. We focus on new, underpaid, and denied insurance claims throughout the entire State of Florida. With us on your side you can be confident that you have the one resource that can lead you through the entire claim process to include litigation, if necessary," noted one legal ad.
Another one read,"Don't let the insurance company save money at the expense of your property."
Tom Gaitens with Citizens Against Lawsuit Abuse said ads from the legal community are all over Southwest Florida.
"The online lawyer ads in Southwest Florida have surpassed the legal advertisements from lawyers on Camp Lejeune," he pointed out.
Gaitens said the ads are often convincing, pointing out one ad that claimed homeowners were being denied millions because they "did not have the proper representation."
Several ads checked by Florida Daily promoted lawyers who claimed they could clients money (damages) from Hurricane Ian and also from hurricanes that had occurred within the past 5 years.
Of course, not everybody in the legal profession is out to make a buck. The Florida Bar is offering pro bono services to victims of Hurricane Ian.
The Florida Bar Young Lawyers Division Disaster Legal Services Hotline (YLD) noted many Floridians hit by Hurricane Ian need simple legal advice about how to get their life back in order.
Many lawyers working with the YLD are volunteers. The YLD is helping consumers look for options as they work through FEMA and state assistant services.
The YLD also noted that all Florida Bar members who are eligible to practice may volunteer to provide basic civil legal services for people who cannot otherwise afford legal representation in non-fee-generating cases.