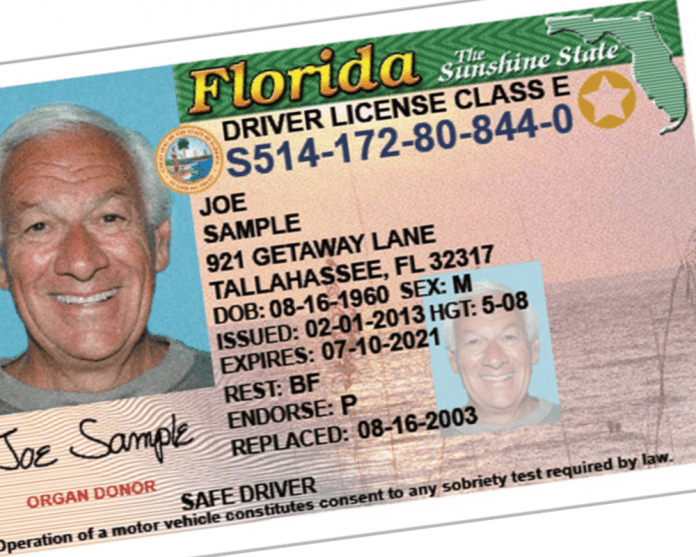 A proposed bill in the Florida Legislature would allow people who entered the U.S. illegally to be eligible to get a drivers licenses despite their status.
State Rep. Anna Eskamani, D-Orlando, introduced the bill which let illegal immigrants use documents like an unexpired foreign passport or a birth certificate from another nation to get a drivers license.
Eskamani said her bill "would help build trust for those who are considered marginalized in the state and said it would make roads safer."
Other Democrats in the Legislature support the bill, including state Sen. Jose Javier Rodriguez, D-Miami.
"It doesn't matter your immigration status," Rodriguez said. "If you are on the roads, you should have access to a driver's test and the ability to get car insurance."
 Immigration attorney Indera Demine is also on board with the proposal.
"Illegal immigrants are already here," Demine said. "They are going to drive anyway to provide for their families so why not make the roads safer?"
Groups backing the proposal, including the Florida Immigrant Coalition, claim that if illegal immigrants were able to obtain drivers licenses, Florida drivers would see lower insurance premiums and safer roads.
The Florida Immigration Coalition insisted there would be "a potential increase of $4 million in state revenue if 75 percent of Floridians currently denied licenses due to their immigration status were able to receive a driver's license."
But not everybody is buying into that claim. Lawyer and legal commentator Ron Davis asks where are the proponents getting their facts.
"Just because you get a drivers license and insurance doesn't make you a safer driver," Davis told Florida Daily.
Davis also said there is no evidence that making illegal immigrants get car insurance would cause premiums to decline for other Florida drivers.
"It's the same argument we have heard in the past from those stating that tort reform would cause health care premiums to decrease," said Davis.
Under Florida law, you must prove you are a U.S. citizen or a resident alien to be legally allowed to drive in the state.
With the GOP in control of both chambers, Eskamani's bill has not been heard by a single committee in the Florida House or the state Senate.