 This week, state Sen. Linda Stewart's, D-Orlando, proposals ending the statute of limitations for prosecution of rapes involving underage victims and cracking down on indecent exposure gained momentum in Tallahassee.
Stewart filed the bill last year to end the statute of limitations on rape cases of underage victims.
"Many young sexual battery victims do not come forward when they are first assaulted," said Stewart when she showcased the bill in December. "Sometimes they don't understand, sometimes they are afraid, and sometimes they are simply ashamed. Each victim processes these horrendous events in their own way and in their own time. Justice for these children should not be tied to a clock."
"Under the legislation, if a victim is younger than 18 years of age at the time the offense was committed, a prosecution may be commenced at any time," Stewart's office noted. "The bill was filed in response to a case involving Donna Hedrick, a constituent in Senator Stewart's district, who was sexually abused as a 15-year old high school student and buried her secret for more than 40 years. She later learned that five more girls were also abused. The teacher was never prosecuted. The legislation would have allowed women such as Hedrick, and others, such as the victims of sexual predator Jeffrey Epstein, to seek justice as adults for sexual battery crimes committed against them as children."
Stewart's office focused on Epstein who has garnered national media attention in recent months.
"In the Epstein case, the politically-connected multimillionaire escaped a life sentence after former federal prosecutor and now US Labor Secretary Alex Acosta secretly agreed to a nominal 13-month jail sentence on charges of sexual crimes against underage girls. Epstein had been accused of luring a multitude of under-age girls to his South Florida mansion and other posh locations on the pretext of paying them for massages. Once at these locations, the girls were sexually exploited by Epstein and other unnamed men," Stewart's office noted. "In the Epstein case, Senator Stewart's legislation would have provided a pathway to pursue criminal charges in state court as additional victims emerged following the controversial federal deal. Under current state law, 1st-degree felonies involving sexual battery must be prosecuted within four years after the offense. Prosecution of any other degree of felony sexual battery must commence within three years of the crime."
This week, the Senate Appropriations Subcommittee on Criminal and Civil Justice passed the bill without opposition.
"This is an important step in an effort to guarantee that justice can be served in cases of sexual assault against minors," said Stewart. "It can often take years for children to share such traumatic experiences, and far too often, their window of opportunity to seek justice has already closed," said Stewart.
"Countless individuals have experienced sexual battery during their childhood, and never had the opportunity to bring the perpetrator to justice because of these short-sighted limitations,"  Stewart added. "Over the years, time limitations have continued to expand for victims, but it is now the time for the legislature to remove them altogether for minors. It's a common-sense piece of legislation on a nonpartisan issue, which we owe to survivors in their pursuit of justice. I am looking forward to favorably moving this bill through its final committee stop in Appropriations in the coming weeks."
There are several bills in the House covering much of the same ground.
Stewart also scored a win on her bill helping prosecutors take aim at indecent exposure.
Back in November, Stewart and state Rep. Amy Mercado, D-Fla., brought out a bill raising the penalties on indecent exposure.
"Under current law, a violation is considered a misdemeanor, meaning law enforcement cannot obtain an arrest warrant for a suspect. This requires law enforcement to catch a violator in the act in order to arrest," Stewart's office noted. The proposal "raises the penalty to a third-degree felony, which would allow law enforcement to act without delay to apprehend an alleged suspect before they have an opportunity to reoffend or escalate their acts."
Stewart pointed to the Orange County Sheriff's Office having had "nine separate cases related to one suspect who repeatedly drove into populated areas, opened his car door, and intentionally exposed his genitals" as she showcased her proposal.
"This bill will give law enforcement additional tools to act swiftly against those who victimize our residents and visitors with these disturbing lewd acts," said Orange County Sheriff John Mina. "We appreciate Senator Stewart and Representative Mercado stepping up to help us further protect Floridians."
Stewart's bill cleared the Senate Judiciary Committee without opposition this week.
"We know that when violators get away with this type of act, they often feel emboldened to continue," said Stewart. "We want to give law enforcement the tools they need in order to stop this type of behavior in its tracks."
Reach Kevin Derby at kevin.derby@floridadaily.com.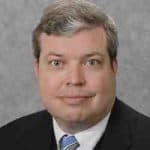 Latest posts by Kevin Derby
(see all)