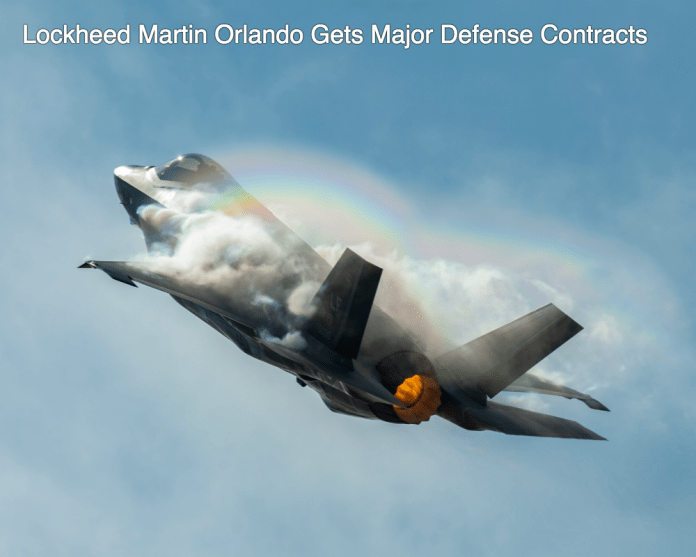 Central Florida's economy received a major boost this week as defense contractor Lockheed Martin announced two major contracts which will add 750 jobs at its Orlando facility. A portion of the next generation of the F-35 fighter jets as well as a  $172,145,533 fixed-price incentive-fee contract for 50 long range anti-ship missiles (LRASMs) to be produced in Orlando.
According to the Lockheed Martin and a report from the U.S. Department of Defense , the LRASM project is expected to be completed by Dec. 31, 2021. LRASMs are long range, precision-guided anti-ship missiles which employ a multi-modal sensor suite, weapon data link and an enhanced digital anti-jam Global Positioning System (GPS) to detect and destroy specific targets within a group of numerous ships at sea.
In addition to the LRASM contract, Lockheed Martin's Orlando facility was also among the locations named in the Department of Defense's recently modified contract to continue production of the F-35 Lightning II Joint Strike Fighter Contact.
Lockheed Martin offered its take on the F-35 contract.
"This Undefinitized Contract Action will provide critical funds to ensure F-35 production and cost reduction efforts remain on schedule as we partner with the F-35 Joint Program Office to finalize the formal contract agreement," Lockheed Martin noted. "The acquisition approach for Lots 12-14 will deliver significant cost savings and is critical to achieving our joint goal of an $80 million F-35A for aircraft ordered in 2020. This is a smart approach for the taxpayer, the warfighter and for industry. We appreciate the government's proactive action and partnership to maintain supply chain stability, reduce costs and ensure deliveries remain on track to meet growing demand around the globe."
Latest posts by News Desk
(see all)