 With U.S. Rep. Ted Yoho, R-Fla., announcing his retirement earlier this week, his longtime aide Kat Cammack has jumped in the race to replace him.
Cammack, who helped Yoho upset longtime U.S. Rep. Cliff Stearns, R-Fla., in 2012 served as Yoho's deputy chief of staff for eight years. During that time, she founded the Grit Foundation with her husband who is a firefighter and SWAT medic, launched her bid on Friday. The Grit Foundation helps equip local first responders.
"I am running for Congress to continue the hard work of protecting our constitutional rights, limiting the size and power of the federal government, facilitating job growth, securing our borders and standing up for our farmers. I am incredibly humbled by the outpouring of support, endorsements, and financial pledges from leaders around the community. Over the coming weeks and months, we'll be continuing to add to our team as we build our campaign," Cammack said.
A graduate of U.S. Naval War College with a master's degree in National Defense and Strategic Studies, Cammack is the incoming president of the Newberry Jonesville Chamber of Commerce and is on the board of the Alachua County NRA Foundation. Her campaign insists she has pledges of more than $100,000 to start the race including Avery and Twyla Roberts, Phillip and Emily Pritchett and Mike and Melissa Bianculli.
Cammack faces former congressional aide Joe Millado, businessman Judson Sapp and businesswoman Amy Pope Wells in the Republican primary. With Yoho sticking to his promise to serve only four terms in Congress, other possible Republican candidates include Ocala Mayor Kent Guinn and Clay County Commissioner Gavin Rollins. Three Democrats–Phil Dodds, Richard Rowe and Tom Wells–are running in this solidly red district which stretches from Clay County to parts of Gainesville and Ocala.
Reach Kevin Derby at kevin.derby@floridadaily.com.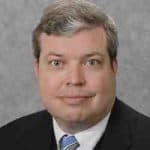 Latest posts by Kevin Derby
(see all)