Florida Sen. Lori Berman, D-Boynton Beach, is championing a proposal that "asks parents of children entering any public or private school system to confirm that their child has had swimming lessons when entering the school system, especially into kindergarten."
Stressing that her proposal is not a mandate, Berman brought out her bill last week and noted that there has been an increase in child drownings in Florida during the pandemic.
"Swimming is the only form of aerobic exercise and sport that can place a child's life in danger if he or she does not know how to perform at even the most basic level. These risks can have lifelong consequences and therefore the skill of swimming is vital. Swimming is considered a basic life skill and once learned, is never forgotten. And tragically, since the pandemic lockdown began earlier this year, child drownings have doubled here in Florida during 2020. On a positive note, the CDC states that swimming is fourth most popular sports activity in the country and can decrease the risk of chronic illness," Berman's office noted.
Berman's office insisted the bill will "allow school authorities to identify students who may not know how to swim and will help put these parents, where needed, in touch with free or low-cost programs to ensure their child has an opportunity to learn, presuming there is a desire" and will let parents opt-out if they so choose.
"I am proud to sponsor this common-sense legislation that could potentially save lives," said Berman. "The benefits of healthy, happy water activities can lead to a lifelong love and joy of the water. Ensuring children learn water safety and swimming at an early age will lock in confidence in these children so they will have a love, and not fear, of water and water-related activities."
Brent Rutemiller, the president and CEO of the International Swimming Hall of Fame, is backing Berman's proposal.
"It is the global vision of the International Swimming Hall of Fame to support and promote that every child become a swimmer. We fully support this bill," he said.
Berman also reeled in the support of Florida TaxWatch.
"It is clear SB 358 will save taxpayers' hard-earned money directly by saving lives, including the unnecessary pain and hardship on hundreds of Florida families and communities who experience the unnecessary death of a child by drowning. This is not only unnecessary, it is unacceptable for the Sunshine State," Dominic Calabro, the president and CEO of Florida TaxWatch, said in support of the bill.
The Florida Swimming Pool Association (FSPA) is also backing Berman's proposal.
"The members of our association share with all Floridians the goal of preventing childhood drowning and related accidents", said Wendy Parker-Barsell, the executive director of the FSPA. "We believe swimming lessons are the ultimate water safety feature, and FSPA is focused on sponsoring programs which will provide swimming instruction at little or no cost to the young children who need it most."
"We thank Senator Berman for bringing attention to the critical issue of ensuring that every child can safely enjoy water-related activities, and look forward to partnering with the many organizations working to teach Florida's children's to swim," said FSPA President Maurice Bushroe who is on the board of the Florida Swims Foundation.
So far, there is no related bill over in the Florida House.
Reach Kevin Derby at kevin.derby@floridadaily.com.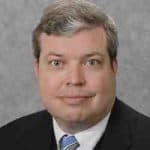 Latest posts by Kevin Derby
(see all)