U.S. Sen. Marco Rubio, R-Fla., paired up with a Democratic presidential hopeful this week on a bill which, they say, will reduce water pollution.
Rubio and U.S. Sen. Amy Klobuchar, D-Minn., brought out the "Local Water Protection Act" which "would reauthorize the Environmental Protection Agency's (EPA) Section 319 grant program that provides funding opportunities for states to develop and implement their own programs for managing nonpoint source water pollution, or pollution from diffuse sources including runoff from farms, managed forests, and urban areas."  The bill also more than doubles funds for Section 319, moving it from $70 million a year to $200 million for Fiscal Years 2020 through 2024.
On Thursday, Rubio explained why he was backing the proposal.
"Whether it's fighting to expedite Everglades restoration and extend the ban on offshore drilling off of Florida's Gulf coast, or prompting coordinated action to address harmful algal blooms and coral reef degradation, protecting Florida's environment remains one of my top priorities in Washington," Rubio said. "I am proud to join this bipartisan effort to promote local stewardship of water quality by increasing federal support for state and local government projects proposed by those folks who know their communities' needs the best."
"In Minnesota, we take the quality of our 10,000 lakes very seriously, and we all want to preserve the quality of these important waterways for generations to come," Klobuchar, who is running in the crowded Democratic presidential primary, said on Thursday. "Local communities are the experts on the most effective and innovative ways to keep these waterways clean—that's why our legislation would give local and state governments the resources they need to create the best voluntary conservation programs to ensure that their water is clean and free of harmful pollutants."
Over in the House, U.S. Rep. Angie Craig, D-Minn., and U.S. Rep. Brian Mast R-Fla., got their version of the bill through the U.S. House back in April.
The House passed the bill on a 329-56 vote with 46 members of the House not voting. All 56 members of the House who voted against the proposal were Republicans including U.S. Rep. Matt Gaetz, R-Fla., U.S. Rep. Greg Steube, R-Fla., and U.S. Rep. Ted Yoho, R-Fla. U.S. Rep. Francis Rooney, R-Fla., was one of the 46 members of the House who did not vote.
"Florida has felt the social and economic consequences of environmental disaster firsthand. The water issues stemming from Lake Okeechobee exemplify why it's absolutely critical that we work together to strengthen conservation programs, promote public health, defend our environment and protect our waterways," Mast said after the vote. "This bipartisan bill will increase federal support to address pollution from agricultural runoff, assist with septic to sewer conversions and prevent other forms of pollutants. It goes to show how working together we can make a real difference for our waterways."
"Local communities are the experts on the most innovative and effective ways to address pollution caused by snowmelt and storm runoff in their water sources," Craig said. "I'm honored to have passed my first bipartisan bill out of the House today to support local government efforts to keep our water clean and safe for generations to come."
Kevin Derby can be reached at Kevin.Derby@floridadaily.com.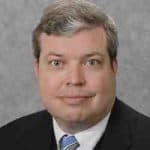 Latest posts by Kevin Derby
(see all)