U.S. Sen. Marco Rubio, R-Fla., has thrown his support behind U.S. Sen. Tammy Baldwin's, D-Wis., and U.S. Sen. John Cornyn's, R-Texas, effort to reform bankruptcy laws to benefit disabled veterans.
Rubio is backing Baldwin's and Cornyn's "Honoring American Veterans in Extreme Need (HAVEN) Act" which, they insist, will "protect the economic security and well-being of veterans and their families who rely on disability benefits and may be experiencing financial hardship."
"Under current bankruptcy law, disability benefits paid by the Department of Veterans Affairs (VA) and Department of Defense (DoD) are included in the calculation of a debtor's disposable income, increasing the portion of the debtor's income that is subject to the reach of creditors. By contrast, bankruptcy law explicitly exempts Social Security disability benefits from this calculation. To remove this unequal treatment among various disability benefits, the HAVEN Act would exclude VA and DoD disability payments made to veterans or their dependent survivors from the monthly income calculation used for bankruptcy means tests," Rubio's office noted.
Almost a quarter of the Senate has already lined up behind the bill with the likes of U.S. Sen. Dianne Feinstein, D-Calif., and U.S. Sen. Chuck Grassley, R-Iowa, backing the proposal.
Rubio weighed in at the end of last week why he was backing the bill.
"Our nation's veterans, who sacrificed so much to defend our freedom, should not have to fight our bankruptcy laws to protect their disability benefits from creditors," Rubio said. "I am proud to join my colleagues in introducing bipartisan legislation to protect veterans, and their families, who are trying to recover from difficult financial situations."
"Forcing our veterans and their families to dip into their disability-related benefits to pay off bankruptcy creditors dishonors their service and sacrifice. These benefits are earned, and we must do right by our veterans and protect their economic security, especially during challenging times," Baldwin said. "My bipartisan legislation with Senator Cornyn will safeguard the disability benefits our veterans and their families depend on and provide the financial security that those who have served our nation deserve."
"Disabled veterans fought for their country at great cost, and they shouldn't need to fight to protect their disability benefits from creditors during bankruptcy," Cornyn said. "By providing parity between disability compensation and Social Security for those who have fallen on hard times, this legislation ensures we will continue to honor our veterans and their families."
A host of groups have lined up behind the proposal including the Veterans of Foreign Wars (VFW), The American Legion, Society of Military Widows, Paralyzed Veterans of America, Veterans for Common Sense, U.S Army Warrant Officers Association, the Retired Enlisted Association, the Association of the United States Army, the Association of the United States Navy and the American College of Bankruptcy.
The bill was sent to the U.S. Senate Judiciary Committee last week.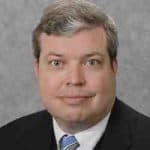 Latest posts by Kevin Derby
(see all)